PAIS SUMMER BOOK STUDY 2022

THINK AGAIN
by Adam Grant
No charge for PAIS members; $25 for non-members
*Everyone who signs up by June 1 will be entered into a drawing to receive a free autographed copy of Think Again.
BOOK TALK DATES:
Tuesday, July 12, 7-8pm Focus: Rethinking YOU
Tuesday, July 26, 7-8pm, Focus: Rethinking Relationships with Colleagues
Tuesday, August 9, 7-8pm, Focus: Rethinking Schools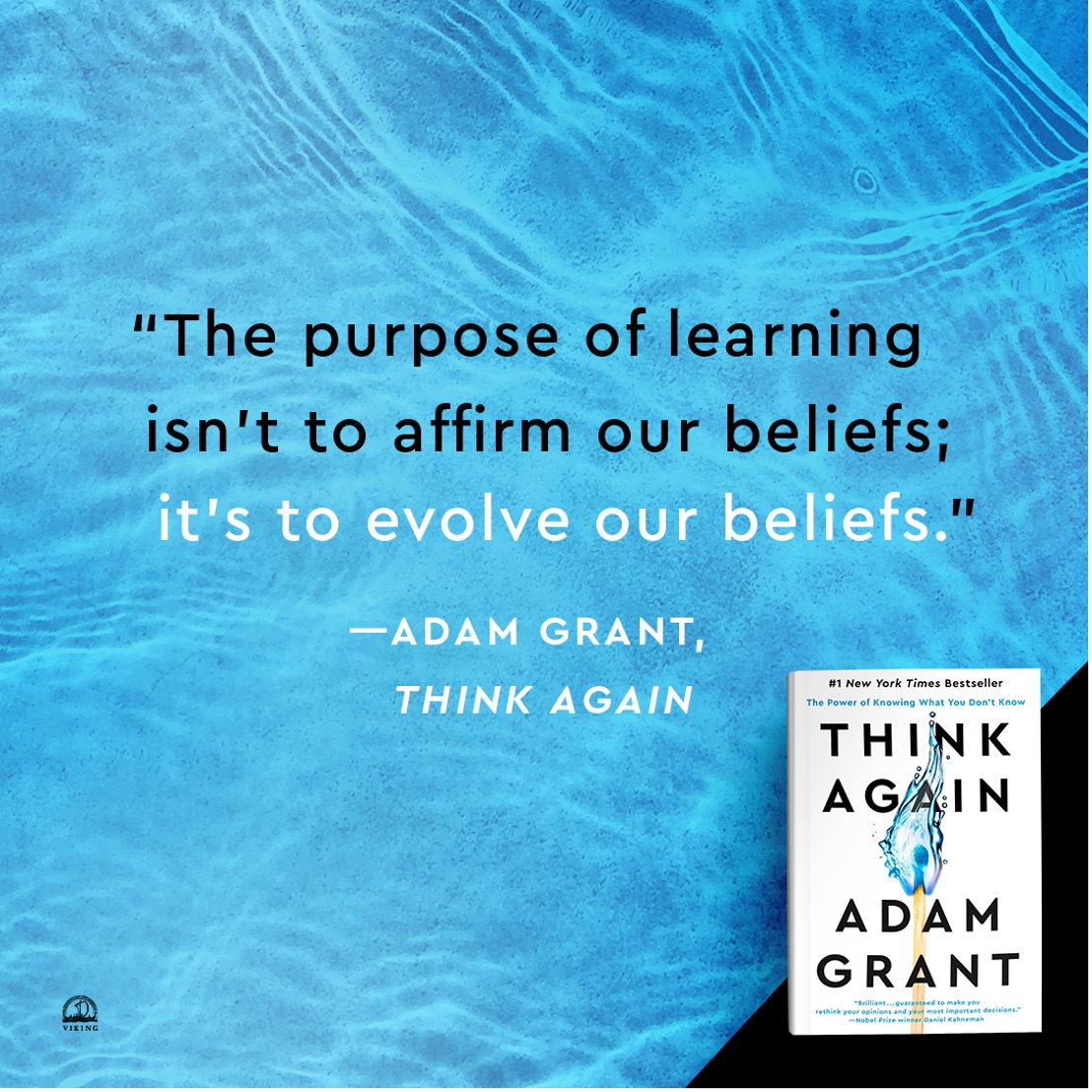 "Learning requires focus, but unlearning and relearning requires much more - it requires choosing courage over comfort. In Think Again, Adam Grant weaves together research and storytelling to help us build the intellectual and emotional muscle we need to stay curious enough about the world to actually change it. I've never felt so hopeful about what I don't know." - Brene Brown, Ph.D.

Think Again reveals that we don't have to believe everything we think or internalize everything we feel. It's an invitation to let go of views that are no longer serving us well and prize mental flexibility, humility, and curiosity over foolish consistency. If knowledge is power, knowing what we don't know is wisdom.

Join us for the PAIS Summer Book Study 2022. This is the right book for right now. As we emerge from three school years challenged by the Pandemic, it's a good time to self-reflect and think ahead of what is possible.

We will gather for three sessions to discuss the book, Think Again, in parts. These sessions will not be recorded, but the digital presentations will be shared. Sign up, even if you can't make all three sessions!

MEET ADAM GRANT!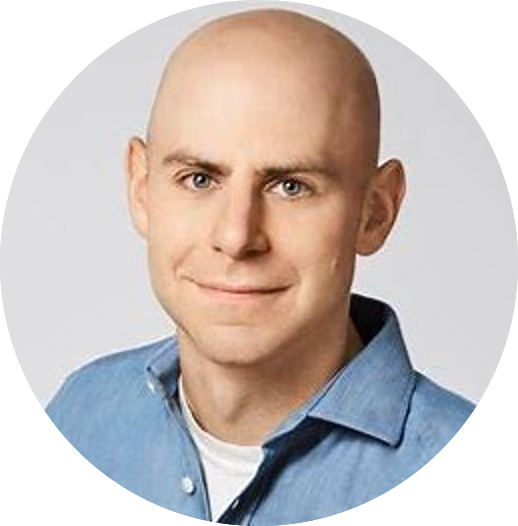 Adam Grant is an organizational psychologist and bestselling author who explores the science of motivation, generosity, original thinking, and rethinking.
Adam Grant has been Wharton's top-rated professor for 7 straight years. As an organizational psychologist, he is a leading expert on how we can find motivation and meaning, rethink assumptions, and live more generous and creative lives. He has been recognized as one of the world's 10 most influential management thinkers and Fortune's 40 under 40.
He is the #1 New York Times bestselling author of 5 books that have sold millions of copies and been translated into 45 languages: Think Again, Give and Take, Originals, Option B, and Power Moves. His books have been named among the year's best by Amazon, Apple, the Financial Times, and the Wall Street Journal. His viral piece on languishing was the most-read New York Times article of 2021 and the most-saved article across all platforms.
He writes on work and psychology for the New York Times, has served on the Defense Innovation Board at the Pentagon, and has been honored as a Young Global Leader by the World Economic Forum. He has more than 5 million followers on social media and features new insights in his free monthly newsletter, GRANTED.

Registration is closed. Please contact Deb Borden with any questions.