---
OCTOBER 2021
---
PA EDUCATIONAL TAX CREDIT PROGRAMS (EITC & OSTC): HOW TO GET, USE AND REPORT THE FUNDS
Hosted in partnership by ADVIS, PAISBOA and PAIS
Tuesday, October 19, 12:00-1:30pm EST • Webinar • No Charge for ADVIS, PAISBOA and PAIS Members
For Business Managers/CFOs, Development Directors and Enrollment Management Directors from PA Schools
ADVIS, PAISBOA and PAIS are partnering to offer an important session for Business Managers/CFOs, Development Directors and Enrollment Management Directors from Pennsylvania schools to attend together to review the timelines, guidelines and requirements for the PA Educational Tax Credit programs, and discuss the renewal reporting requirements from our schools' perspective. Participants will learn: how to get the funds, how to use the funds, how to report and account for the funds

Jim O'Donnell, Director, Tax Credit Division of the PA Department of Community & Economic Development, will speak to the importance of being on the same page when it comes to reporting re. donations/scholarships, especially to state agencies.

MEET THE PRESENTER: James L. O'Donnell, Director, Tax Credit Division, PA Department of Community & Economic Development
Jim O'Donnell is a graduate of Kutztown University with over 15 years' of Commonwealth experience at the Dept. of Community of Economic Development particularly managing the Educational Improvement and Opportunity Scholarship Tax Credit programs. Jim served as the Tax Credit Division Director since 2012. The Tax Credit Division staff of 7 employees is responsible for administering eight separate tax credit programs totaling over $295 million in tax credit awards on an annual basis.


---
CYBER SAFETY BY ATLIS: A PAIS-SPONSORED SERIES


The Association of Technology Leaders in Independent Schools presents a Cyber Safety Workshop for Independent School Leaders
Friday, October 22, 3:00-5:30pm EST • Virtual Workshop •  $150/PAIS or ATLIS members; $200 non-members
Cybersecurity attacks against schools rose dramatically during the COVID-19 pandemic. To meet this critical need, PAIS is proud to partner with the Association of Technology Leaders in Independent Schools (ATLIS) to provide essential programming to keep you up-to-date and help you keep your school safe.
All attendees will receive an invitation to join a BONUS SUMMIT: Cybersecurity Update with Industry Partners to be held on Wednesday, November 3, 3-4pm EST. This series of seminars will be repeated in the Spring.
Audience: Heads of Schools, Business Managers, Technology Directors, Technology Department members, Technology teachers



Use the code PAISpartnerF21 to receive member price

---
NOVEMBER 2021

---
WHAT GIRLS NEED: HOW TO RAISE BOLD, COURAGEOUS, AND RESILIENT WOMEN
Wednesday, November 3, 4:00-5:30pm EST • Webinar •  $30/member; $50/non-member
Drawing on the research and ideas shared in What Girls Need: How to Raise Bold, Courageous, and Resilient Women, Dr. Marisa Porges, alumna and Head of The Baldwin School, will lead seminar participants in a discussion about what girls need most to thrive now and for the future—and how we can build those superpowers from an early age and at any stage of school or life.

Children today face an uncertain future, and parents and teachers can't fully predict what's in store for their daughters and sons. But one thing is clear: Our students need a new set of skills to succeed. Girls, in particular, must nurture essential traits to fully flourish. Students hit the ground running today, entering a school system that carries high expectations on their way to a college application process that is more demanding than ever. After school, young women enter a competitive job market, still complicated by sexism and the possibility of harassment. The book, What Girls Need, shows how educators can foster critical twenty-first-century skills in our girls and help them to recognize and nurture their inherent strengths–to not just thrive but also find joy and purpose as they come of age in our ever-evolving world.

Marisa Porges will share compelling research, personal stories, and practical lessons learned from her career leading Baldwin and working in the White House and military.

MEET THE PRESENTER: 
Dr. Marisa Porges, Head of School, The Baldwin School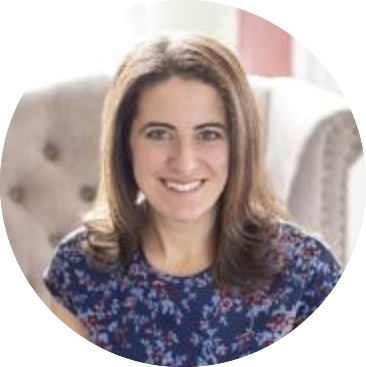 Dr. Marisa Porges is known for her work on leadership, education, and national security. She is currently the eighth head of The Baldwin School, a PAIS member school, known for academic excellence and preparing girls to be leaders and changemakers. She is an alumna of Baldwin and personally understands the power of its approach to educating girls: it provided the foundation for her own military service and work on national security and foreign affairs.

Prior to joining Baldwin, Dr. Porges served in the Obama White House as a senior policy advisor. She also served as a White House Fellow at the National Economic Council and was a research fellow at the Harvard Kennedy School and the Council of Foreign Relations, where her research focused on counterterrorism. She served in the U. S. Navy as an aviator; and, in all these roles, she stood out as one of a few—if not the only—women present, at any given time.

Dr. Porges earned a B.A. in geophysics from Harvard, an MSc from the London School of Economics, and a PhD in war studies from King's College London. Her awards include the National Committee on American Foreign Policy 21st Century Leader Award and the NATO Medal for service in Afghanistan.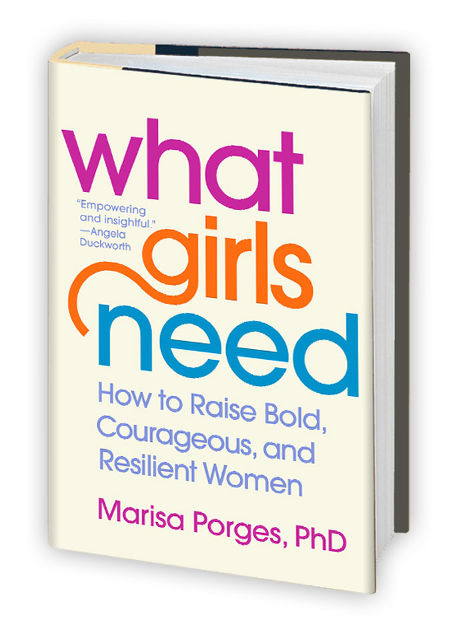 Praise for What Girls Need
"A powerful book about how we can raise girls to become bold, ambitious women. The ideas are timely, and the stories are relatable—Marisa Porges has lived them
herself."
—Adam Grant, New York Times bestselling author of Think Again and Give and Take, and host of the chart-topping TED podcast WorkLife
"Porges is the ideal candidate to pen a book on how to raise courageous and resilient women in a challenging society. Highly recommended."
—Library Journal 


---
I WOKE UP LIKE THIS: BECOMING CULTURALLY AUTHENTIC IN PREDOMINANTLY WHITE SPACES
An important webinar for BIPOC educators & Directors of Diversity in PAIS schools
Monday, November 8, 3:30-5pm EST •  $40/member; $80/non member •  Webinar
As an educator of color, how do we become culturally authentic in predominantly white spaces? In this workshop, we will both define cultural authenticity and evaluate if we ourselves as educators are being true to our identities. Attendees will define cultural authenticity for themselves, and unpack hindrances that may prevent this from occurring within the institutions we serve. Beyonce's artistry serves as an exemplar to provide a framework for the ways in which we navigate mainstream white institutions in an authentic and unapologetic manner. Ultimately, attendees will walk away with a toolkit to transform their own practice, inspire other educators of color and teach students of color how to unapologetically express their own intersectional identities in authentic ways within PWIs.
Audience: DEI Directors and faculty and staff who identify as Black, Indigenous, and People of Color
MEET THE PRESENTERS:
Ayesha Numan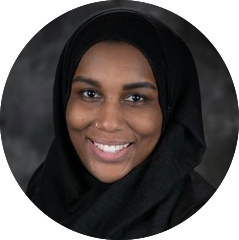 Bay Area native, Ayesha Numan is currently an Upper School English instructor at Head Royce School in Oakland, California. After graduating from Temple University in 2015 with a bachelor's in Anthropology, Ayesha got her start in education through her Americorps: Teach for America service in Kansas City, MO. There, she earned her M.S. Ed from the University of Missouri- St. Louis. Ayesha has had the opportunity to teach humanities at St. Paul's school in Concord, New Hampshire, and served as the DEI coordinator at Woodside Priory in Portola Valley, California.

Rashaad Phillips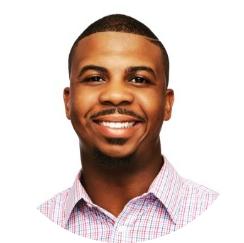 Rashaad Phillips is currently the Junior High Dean of Students at the Lab School of Washington in Washington D.C. Previously, he taught humanities at the Dalton School in New York City and St. Paul's School in Concord, N.H. Phillips earned his M.S.Ed. from the University of Pennsylvania, where his research focused on expressing racial identity in the humanities classroom. He earned his bachelor's degree from Davidson College, where he majored in sociology, minored in Hispanic studies, and was an active leader in the Black Student Coalition and Alpha Phi Alpha Fraternity, Inc. He also has studied and taught abroad in Ghana, Cambodia, and Chile. Rashaad is from Pittsburgh, PA where he is a lifer of Shady Side Academy, a PAIS school.


---
COMMUNITY OF THOUGHT GATHERING THREE: MEASURING WELL BEING
How to use measurement and data science to support the well being of students
Thursday, November 11, 4:00-5:15pm EST • Virtual Workshop • $40/member for each gathering, $80/non-member
Schools measure so much about students—their academic performance, their growth over time, how many courses they take—so why wouldn't they carefully measure how they're doing in terms of student health and well-being? But asking, "How are our students doing?" seems so nebulous and is skewed toward anecdotal responses. Measurement and data science are metrics that matter.

This session will move from research to practice with regard to the measurement of well-being. We will be joined by a researcher, teacher coach, and classroom teacher, all educators who are deeply invested in the heart of well-being, speaking to the WHY, HOW and WHAT to measure.
Audience: Division Directors, Deans of Faculty, Innovation Directors, thought-leading teachers
MEET OUR PRESENTERS:
Kavita Tanna
Kavita is the founder of social enterprise, Globally Reconnect, a coach and a facilitator of mission-driven work with communities around the world. She is guided by the philosophy, accredited to Mahatma Gandhi, "Be the change you wish to see in the world." Kavita's mission is to connect with like-minded individuals who wish to empower all people through meaningful, interconnected, and globally-minded conversations.

In regular one-to-one meetings, facilitation of team gatherings and large group workshops, Kavita coaches school leaders and classroom educators to recognise the roles they play in shaping the identities, attitudes and behaviours of all learners. By co-designing learning experiences, she offers practical ideas for global and intercultural-mindedness for all learners, including parents, educators and leaders.

Through her work as a passionate advocate and mentor for social-emotional-ethical intelligence and wellbeing integration in the lives of all people, Kavita's vision is to create a harmonious world in which all living systems can flourish.

Jodi Miller, M.S. Ed
Jodi, the creator of WellCheq, is a former high school teacher passionate about supporting students and cultivating their potential. She is fascinated by how stress affects the brains and bodies of our children. Jodi graduated from the University of Pennsylvania with her BA in the Biological Basis of Behavior in 2014 and with her Master's degrees in Education Policy and Secondary Education in 2015. After leaving Penn, she taught 10th grade biology and 12th grade anatomy in Philadelphia for three years. During her tenure, she loved watching her students thrive. Together, they achieved a 400% increase in proficiency on the state Biology exam. Jodi's experience teaching inspired her to pursue a PhD. At the Johns Hopkins University School of Education, she focuses on how experiencing trauma can affect students' ability to achieve at their highest level. Her research examines how aspects of school climate can serve as a buffer against stress. Jodi loves working with students and teachers, whose roles are complex, crucial, and extremely rewarding. Not all superheroes wear capes :)

Kristen Rhodes Beland
Kristen Rhodes Beland is a 2019-20 Teach Plus Rhode Island Policy Fellow. A returning Fellow, Kristen is a 4th grade teacher at the Suzanne M. Henseler Quidnessett Elementary School in North Kingstown, RI. Previously, she served as an integration specialist implementing the SmART program developed by Brown University and has been involved in the integration of technology into the district, leading professional development in digital citizenship for the N.K. Google Summits. She was lead theatrical director, bringing together groups of 75 students to gain confidence through acting. She has published op-eds on empathy and on the importance of trust driving student relationships. Kristen has led her school to become trauma-informed and has become a strong advocate for SEL. She was a 2013 Golden Apple Recipient. Kristen graduated with a BA in Interdisciplinary Arts from Salve Regina University.


---
TRANSFORMING STUDENTS THROUGH FEEDBACK
Learn an effective framework for giving meaningful and transformative feedback to students in the classroom in all settings
Wednesday, November 17 • 3:30-4:45pm EST • $40/member; $80/non-member • Webinar
One of the greatest engines for growth and excellence is feedback. And yet this tool is widely underutilized, because so few of us have been specifically mentored in this art. In this workshop, you will learn a simple yet elegant framework for giving meaningful and transformative feedback to students that can be applied in any endeavor – academic, athletic, artistic -- or even their character. We will draw from personal experience, as well as the research from contemporary psychology, neuroscience and organizational leadership.
Audience: Division Directors, Deans of Students, Department Heads, Teachers of all grade levels in all subjects (most applicable for grades 3-12), athletic coaches

MEET THE PRESENTER: Dr. Ted Fish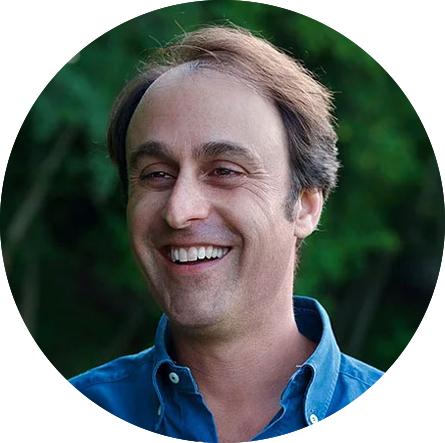 Ted Fish is an internationally known educational consultant. What distinguishes his work is a seamless integration between strategy, culture, and leadership - helping schools achieve the highest results because of how they lead, support their people, and aspire to excellence. For ten years he served as the Executive Director of the Gardner Carney Leadership Institute (GCLI), a role from which he mentored hundreds of teachers and leaders from schools throughout North America. Ted is a warm and engaging presenter, and a master at building cultures that balance academic excellence with student wellness. 
Ted Fish holds a Doctorate in the Department of Organizational Leadership from Teachers College, Columbia University, an Executive MBA from the University of New Mexico and has completed additional coursework at Harvard Business School.


---
R.E.A.L. DISCUSSIONS
Make Class Discussion Equitable, Rigorous, and REAL
Tuesday, November 30, 12:00-1:00pm EST • No charge for member schools; $25/non-member schools • Webinar
R.E.A.L. Discussion is on a mission to make student-led discussion equitable and rigorous. Designed to align with best practices from DEI and Deeper Learning, R.E.A.L. empowers middle and high school Humanities teachers with a method and materials to teach, practice, and assess discussion skills in their classrooms. It's built by independent school educators, for independent school educators -- and R.E.A.L. is committed to creating a growth-oriented and fun professional learning community among its 100+ practitioners.

This webinar will offer an introduction to R.E.A.L. Discussion and include faculty perspectives about the R.E.A.L. curriculum and community from PAIS member schools as diverse as Shadyside (Pittsburgh), Agnes Irwin (Rosemont), and Revolution (Philadelphia). We will explore the research behind the R.E.A.L. design, case studies from teaching teams at R.E.A.L. network schools, and paths for training and piloting R.E.A.L. Discussion at your school.
If this webinar generates enough excitement about discussing discussion, PAIS will host a training opportunity for its members during the month of January. Learn more at www.REALdiscussion.org
Audience: Academic Deans, Assistant Heads for Academics, DEI Directors, Department Chairs, Innovation Directors, Directors of Teaching and Learning, Deans of Faculty, Middle / High School Humanities Teachers
MEET THE PRESENTER: Liza Garonzik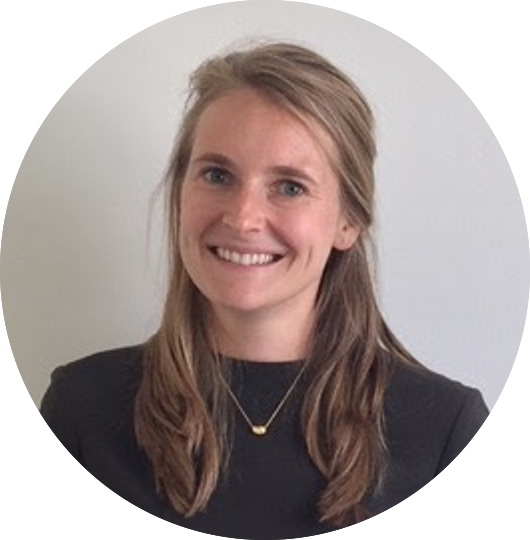 Liza Garonzik, founder of R.E.A.L, comes at this work with experience as a teacher, administrator, and trustee in independent schools. She is a Harvard graduate with a Master's from Penn, and a relentless fascination with the art, science, and impact of a great conversation.



---
TECHNOLOGY FOR ENGAGEMENT AND LEARNING
Tech tools and strategies that effectively promote student engagement and facilitate learning outcomes
RESCHEDULED FROM ORIGINAL OCTOBER DATE
NEW DATE: Tuesday, January 11 • Virtual Workshop • $30/member; $50/non-member
Hear from a panel of Educational Technology experts about technology strategies to use to promote student engagement and learning. Following the panel, 4-5 teachers will present specific tools and strategies they successfully used in remote learning that transfer well to in person instruction.
Audience: Division Directors, Deans of Faculty, Department Heads, teachers of students of upper elementary - high school ages
MEET THE PANELISTS:
Robin Beaver, Director of Technology, Holy Child School at Rosemont
Robin has been involved with academic technology and school libraries in independent schools for over 30 years as a school librarian, instructional technology support specialist and now as a tech director. She gets super excited about the power and potential of effective tech integration in the classroom.

Nancy Caramanico, Digital Technology and Education Specialist
Nancy Caramanico is an educational technology specialist and owner of Cara Tec and E2Today where she works with organizations and schools to support digital technology uses for learning, leading, and collaboration. Prior to her focusing on her consulting career, Nancy served as the Director of Technology for the Archdiocese of Philadelphia and as an Adjunct Professor at St. Joseph's University and Cabrini College.

Jesse Robinson, Director of the Glimcher Tech and Design Hub, Shady Side Academy
The Glimcher Tech & Design Hub is a 12,000-square-foot dynamic facility dedicated to innovation, creativity, technology and design. Before Shady Side, Robinson served as Director of Information Technology at a private school in New England where he designed the technology curriculum, assisted in developing a STEAM signature program, established Lower and Upper School makerspaces, and implemented a 1:1 Apple laptop program. He also serves on the planning committee for the Westport Maker Faire where he spearheaded The Great Duck Project, an initiative to create the world's largest crowdsourced 3D-printed duck, which stands 6 feet tall and consists of 476 pieces sent in from around the world.

Oscar Sosa, Director of Technology and Innovation, Perelman Jewish Day School
Oscar Sosa is the newly appointed Director of Technology and Innovation at the Perelman Jewish Day School. Before Perelman, Oscar worked as an Innovation Specialist at the Westtown School. At Westtown, he was the leader for educational technology - coaching faculty, developing curriculum, and supporting instruction encompassing best practices and relevant pedagogy. In addition, Oscar developed and integrated a sequenced PK-5 Computing Education and robotics curriculum and established a 1:1 computing environment for elementary students.

The following teachers will do short (12-15 minute) presentations on cool tech tools that increase student engagement in their learning. The tools presented are applicable to upper elementary through high school and across subjects.
Abby Gordon, Holy Child School at Rosemont: Using Desmos to Engage Math Learners
Corey Kilbane, Penn Charter: Programming Across the Curriculum
Addison Lilholt, Baldwin: Gamification in a Virtual & In-Person Setting
Gonzalo del Real, Moravian Academy: Film Creation as Language Acquisition


---
PAIS Community of Thought Gatherings



PAIS Circle of Peers


---
Please contact Deb Borden, Director of Programs and Research with any questions.