---
NOVEMBER 2021
---
R.E.A.L. DISCUSSIONS
Make Class Discussion Equitable, Rigorous, and REAL
Tuesday, November 30, 12:00-1:00pm ET • No charge for member schools; $25/non-member schools • Webinar
R.E.A.L. Discussion is on a mission to make student-led discussion equitable and rigorous. Designed to align with best practices from DEI and Deeper Learning, R.E.A.L. empowers middle and high school Humanities teachers with a method and materials to teach, practice, and assess discussion skills in their classrooms. It's built by independent school educators, for independent school educators -- and R.E.A.L. is committed to creating a growth-oriented and fun professional learning community among its 100+ practitioners.

This webinar will offer an introduction to R.E.A.L. Discussion and include faculty perspectives about the R.E.A.L. curriculum and community from PAIS member schools as diverse as Shadyside (Pittsburgh), Agnes Irwin (Rosemont), and Revolution (Philadelphia). We will explore the research behind the R.E.A.L. design, case studies from teaching teams at R.E.A.L. network schools, and paths for training and piloting R.E.A.L. Discussion at your school.
If this webinar generates enough excitement about discussing discussion, PAIS will host a training opportunity for its members during the month of January. Learn more at www.REALdiscussion.org and listen to this testimonial from a R.E.A.L. teacher.
Audience: Academic Deans, Assistant Heads for Academics, DEI Directors, Department Chairs, Innovation Directors, Directors of Teaching and Learning, Deans of Faculty, Middle / High School Humanities Teachers
MEET THE PRESENTER: Liza Garonzik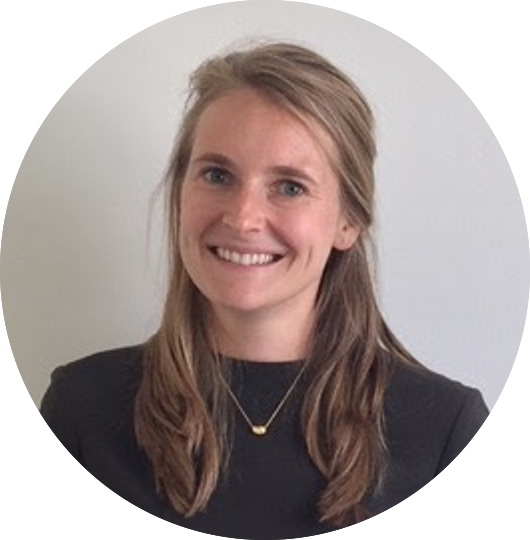 Liza Garonzik, founder of R.E.A.L, comes at this work with experience as a teacher, administrator, and trustee in independent schools. She is a Harvard graduate with a Master's from Penn, and a relentless fascination with the art, science, and impact of a great conversation.





PAIS PROFESSIONAL LEARNING COHORT
Following the November 30 webinar, you have the option of joining a PAIS Professional Learning Cohort to be thoroughly trained in the R.E.A.L. framework.
January 4, January 18, & February 1, 2022  •  3:30-5:30pm ET  •  $525/member, $560/non-member


---
---
COMMUNITY OF THOUGHT GATHERING: HOW TO BE AN ANTI-RACIST STORYTELLER
Monday, December 6, 4:00-5:15pm EST • Virtual Workshop • $40/member for each gathering, $80/non-member
Stories can create change in a narrative or perpetuate misconceptions. As we see more and more resources emphasizing the importance of anti-racist education for organizations and individuals alike, how can this learning be embedded into our practices as educators, leaders and creators? In this interactive workshop, a researcher and a practitioner talk about racial stress, what being actively anti-racist means in storytelling in schools, organizations, and politics. What can storytellers do to communicate these habits and methods to audience members? They will discuss urgent issues of colorism and the responsibility to create stories that reflect our communities with complexity and nuance.
Audience: All staff and faculty at PAIS member schools!

MEET OUR PRESENTERS: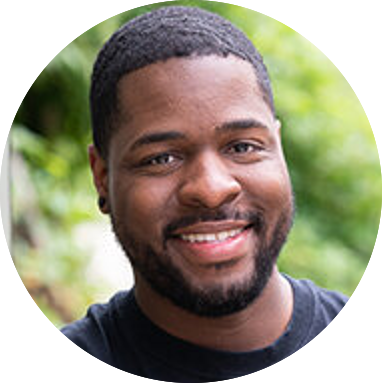 Gerald Dessus
Gerald Dessus is the Director of Diversity and Inclusion at the Philadelphia School.   Previously a cultural studies teacher at TPS, and before that a middle school teacher of social justice at Mastery Charter School–Shoemaker Campus in West Philadelphia, Gerald's focus has been on not only teaching history, but also what it means to take action in the community.  Mr. Dessus received a bachelor's degree from Lincoln University in Pennsylvania, and received his master's of education from the University of Kansas.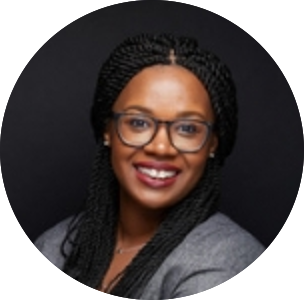 Whitney Polk
Whitney Polk is a graduate of the Harvard Graduate School of Education & Graduate School of Arts & Sciences. Her research focuses on the impact of racial and ethnic discrimination, disproportionate discipline, and school climate on youth racial identity, academic and psychosocial adjustment. Dr. Polk has a Masters in the Philosophy of Education in Professional Counseling from the University of Pennsylvania. She previously worked as a Licensed Professional Counselor with K-12 students in Philadelphia Public Schools. Dr. Polk is a current National Science Foundation Postdoctoral Fellow at the University of Pennsylvania.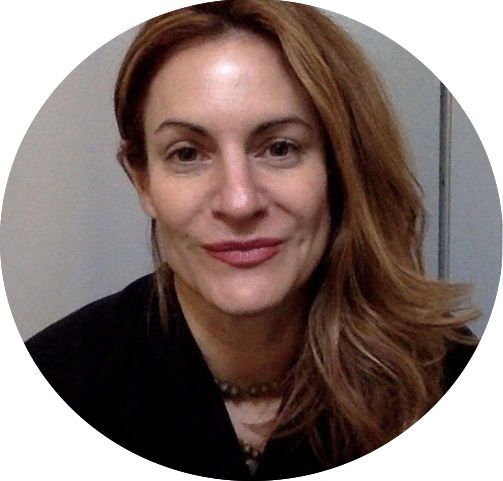 Dr. Jane Shore
School of Thought Founder and Curator/Facilitator of PAIS Community of Thought Gatherings
Jane is a corner sitter, energized by the perspectives gained at the intersections between research & practice, data capture & sharing impact, learning & leading, stories & visuals. Lately, she has been focused on exploring answers to the question, "What is the purpose of school?" Jane joined Revolution School in 2018. Her official title is Head of Research and Innovation and in this role, she has co-founded a professional learning community called School of Thought. Jane's latest obsession is creating hand-drawn visualizations of complex ideas and findings from research to help connect them to users of research. She wholeheartedly desires, as @monachalabi puts it, "to take the numb out of numbers." Jane's passion lies in using research to aid in improving outcomes for traditionally under-resourced populations. From positions as a human rights activist in San Pedro, Costa Rica to a teacher, educator, and documentarian in Washington, DC, she aims to bring the research story to practical conversations. Her work has appeared in educational journals and book chapters. Check out her blog on Substack. 


---
BEST HIRING PRACTICES TO STRATEGIZE AND PLAN FOR INCREASING DIVERSITY OF FACULTY AND STAFF
Remember . . . Recruit, Retain, and Recognize!

Friday, December 10, 9:00-11:30am ET • Webinar • 
$80/member individual; $120/non-member individual; $150/group rate up to 5 participants

Join us as we share and examine best practices that work in increasing the diversity of faculty and staff in our schools. During this workshop, we will cover a step-by-step process for a hiring cycle from beginning to end, and talk about strategies for incorporating equitable solutions into your hiring protocols. The session will feature a keynote speaker, Lawrence Alexander, followed by a facilitated panel discussion with key members of a hiring team including a current Head of School, DEI Director, Human Resource Director, and Chief Financial Officer. Attendees will have the opportunity to ask questions during an interactive breakout session and group discussions. Also included is a representative from NAIS presenting the current DASL diversity data of PAIS schools.
Audience: HOS, Associate Heads, CFO's, HR Directors, DEI Directors, Division Heads

MEET OUR KEYNOTE SPEAKER: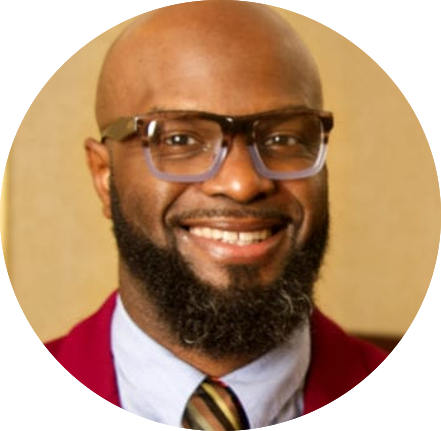 Lawrence Alexander, Carney, Sandoe & Associates
Lawrence serves as the practice leader for Carney, Sandoe & Associates' Diversity, Equity, Inclusion, and Belonging Practice. The practice is responsible for leading retained searches for school DEIB leaders and providing consultative support for boards, executive leadership, and faculty and staff. To date, Lawrence has conducted anti-bias training with more than 50 colleges and universities, more than 30 independent schools, and a host of corporate and community-based organizations.
Lawrence started his career in higher education before spending a decade at independent schools working as a college counselor and as a Director of Equity and Inclusion. He resides in South Dartmouth, MA with his wife and six children.

DASL DATA ON DIVERSITY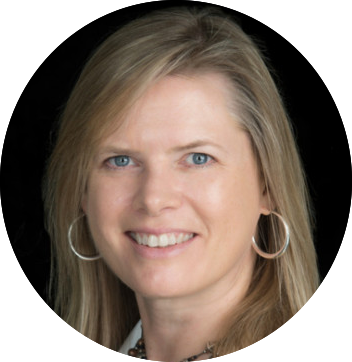 Hiliary LaMonte, NAIS
Report on current data and a longitudinal look on diversity-connected variables.


PANEL:
Facilitator: Brandon Jacobs, Carney Sandoe, Former DEI Director, The Shipley School
Dr. Armani A. Davis, Chief Talent Recruitment and Development Officer, Shady Side Academy
Carol Lerner, Director of Finance and Operations, The Philadelphia School
Michael Turner, Head of School, The Shipley School
Anika Walker-Johnson, Director of Equity and Inclusion, Germantown Academy


---
STRATEGIES FOR TEACHING SENSITIVE CONTENT IN THE CLASSROOM THROUGH THE LENS OF SEPTEMBER 11TH
Learn more about this important curriculum that uses the context of 9-11 to teach important themes surrounding anti-Muslim sentiment through a social-justice lens.
Monday, December 13, 3:00-4:00pm ET • Webinar • 

$25/member; $40/non-member


Join this informational webinar to learn more about the project, why this curriculum is especially needed today, and how educators can incorporate and adapt the lesson plans. The curriculum, developed by a team of educators from the University of Pennsylvania in collaboration with international scholars, practitioners, and community activist leaders, contains 20 stand-alone modules that are gradually being released Fall and Winter 2021-22. The goal of the curriculum is to help educators and students move beyond the headlines to deepen their understanding of the post 9/11 global context. 
Included in this webinar are strategies for teaching sensitive content in the classroom.

A virtual seminar series will be offered in January for educators who want to dive deeper into the modules on Domestic and Foreign Policy, Public Opinion, Perception and Anti-Muslim Sentiment, and Media and Representation. We are also considering a combined teacher-student virtual workshop on the themes of Democracy and Rights and Solidarity and Social Justice.
Audience: Heads of School, Middle School & Upper School Division Directors, Curriculum Coordinators and Department Chairs

MEET OUR PRESENTER: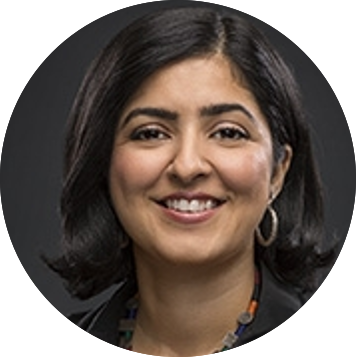 Ameena Ghaffar-Kucher
Dr. Ghaffar-Kucher began her graduate studies in the field of School Psychology, earning a Professional Diploma in School Psychology and a Masters in the Psychology of Bilingual Students from Fordham University's Graduate School of Education (New York). As a school psychologist resident, she worked with South-Asian heritage students at a public high school in Rockland County, New York. She further developed her interest in immigrant youth during her studies at Teachers College, Columbia University, where she pursued a doctorate in International Educational Development with a concentration in Curriculum and Pedagogy.
Ghaffar-Kucher's work has been published in the American Education Research Journal; Harvard Educational Review; International Journal of Intercultural Relations; Race, Ethnicity & Education, International Journal of Qualitative Studies in Education; and The Urban Review. She has served on the board of directors for the Comparative and International Educational Society and the Pennsylvania Council of International Education, and was an advisory board member for MTV's Look Different Campaign. She has developed and taught courses at Drexel University and Teachers College, Columbia University. Prior to moving to the United States in 2000, she has lived in Hong Kong, Pakistan, and Germany.
Dr. Ghaffar-Kucher is currently a Senior Lecturer at the University of Pennsylvania and the Literacy, Culture, and International Education Division Director at UPenn.


---
WHAT INDEPENDENT SCHOOLS NEED TO KNOW ABOUT CYBERSECURITY
Knowledge leads to better protection
Tuesday, December 14, 11:00-11:45am ET • Webinar •  No charge for members; $25/non-members
Promenet, a valued PAIS sponsor, is offering an informative webinar for our members on cybersecurity. Learn more about current cybersecurity threats to our schools, what to expect during a breach or ransomware attack, and safeguards all schools can take to protect against such attacks. 

Prometet, Inc, one of the area's premier providers of IT consultation, network integration, and managed services, has been working with independent schools for over 20 years. Their mission is to help educational institutes achieve their technology objectives, including protection against cyber attacks.

MEET OUR PRESENTER:
Ted Papaioannou
Ted Papaioannou is a Security Analyst and Network Engineer at Promenet, Inc, He  received his degree in Computer Engineering from Penn State University, and holds multiple certifications, including CISSP (Security), MCSE (Microsoft), RHCSA (Red Hat), and CCNA (Cisco). Ted brings 8 years of hands-on experience in the field, with a focus on security assessments and security awareness training.
Recently Ted has been spending a great deal of his time helping schools protect their data from pending attacks. 


---
A HEALTHY YOU IN THE NEW YEAR
Mindfulness and Meditation 101 for you and your students
Wednesday, January 5, 3:15-4:30pm ET • Virtual Workshop • $30/member; $50/non-member
Join us for a 75-minute workshop to learn more about mindfulness and meditation, the science behind it, AND practical applications to use at home and in your classrooms!  Topics to include:
What is mindfulness and meditation?

Benefits of meditation

Breathing exercises

Toolbox needed to establish a home AND classroom practice

Exercises to use in the classroom
Audience: All PAIS educators!

---
TECHNOLOGY FOR ENGAGEMENT AND LEARNING
Tech tools and strategies that effectively promote student engagement and facilitate learning outcomes
RESCHEDULED FROM ORIGINAL OCTOBER DATE
NEW DATE: Tuesday, January 11 • Virtual Workshop • $30/member; $50/non-member
Hear from a panel of Educational Technology experts about technology strategies to use to promote student engagement and learning. Following the panel, 4-5 teachers will present specific tools and strategies they successfully used in remote learning that transfer well to in person instruction.
Audience: Division Directors, Deans of Faculty, Department Heads, teachers of students of upper elementary - high school ages
MEET THE PANELISTS:
Robin Beaver, Director of Technology, Holy Child School at Rosemont
Robin has been involved with academic technology and school libraries in independent schools for over 30 years as a school librarian, instructional technology support specialist and now as a tech director. She gets super excited about the power and potential of effective tech integration in the classroom.

Nancy Caramanico, Digital Technology and Education Specialist
Nancy Caramanico is an educational technology specialist and owner of Cara Tec and E2Today where she works with organizations and schools to support digital technology uses for learning, leading, and collaboration. Prior to her focusing on her consulting career, Nancy served as the Director of Technology for the Archdiocese of Philadelphia and as an Adjunct Professor at St. Joseph's University and Cabrini College.

Jesse Robinson, Director of the Glimcher Tech and Design Hub, Shady Side Academy
The Glimcher Tech & Design Hub is a 12,000-square-foot dynamic facility dedicated to innovation, creativity, technology and design. Before Shady Side, Robinson served as Director of Information Technology at a private school in New England where he designed the technology curriculum, assisted in developing a STEAM signature program, established Lower and Upper School makerspaces, and implemented a 1:1 Apple laptop program. He also serves on the planning committee for the Westport Maker Faire where he spearheaded The Great Duck Project, an initiative to create the world's largest crowdsourced 3D-printed duck, which stands 6 feet tall and consists of 476 pieces sent in from around the world.

Oscar Sosa, Director of Technology and Innovation, Perelman Jewish Day School
Oscar Sosa is the newly appointed Director of Technology and Innovation at the Perelman Jewish Day School. Before Perelman, Oscar worked as an Innovation Specialist at the Westtown School. At Westtown, he was the leader for educational technology - coaching faculty, developing curriculum, and supporting instruction encompassing best practices and relevant pedagogy. In addition, Oscar developed and integrated a sequenced PK-5 Computing Education and robotics curriculum and established a 1:1 computing environment for elementary students.

The following teachers will do short (12-15 minute) presentations on cool tech tools that increase student engagement in their learning. The tools presented are applicable to upper elementary through high school and across subjects.
Abby Gordon, Holy Child School at Rosemont: Using Desmos to Engage Math Learners
Corey Kilbane, Penn Charter: Programming Across the Curriculum
Addison Lilholt, Baldwin: Gamification in a Virtual & In-Person Setting
Gonzalo del Real, Moravian Academy: Film Creation as Language Acquisition


---
PAIS Community of Thought Gatherings



PAIS Circle of Peers


---
Please contact Deb Borden, Director of Programs and Research with any questions.