---
JANUARY
---
COMMUNITY OF THOUGHT GATHERING: CRITICAL CREATIVITY
How to bring out the intention behind the design with renowned author, Dan Ryder
Thursday, January 27 • 4:00-5:15pm ET • $40 member for each gathering; $80 non-member • Virtual
To Dan Ryder, critical creativity is "students using creative expression to demonstrate deeper thinking and the nuances of understanding content." It's a portmanteau of sorts, which has the potential to turn ideas into action and push students toward deeper learning and meaningful understanding.

"When students make connections, transform knowledge, and articulate the reasons behind their creative choices, learning becomes more sticky, meaningful, and authentic." Articulation of creative reasoning is key, because as students learn the power of explanation, rationale, and intentionality, they shift from passive pupils along for the ride to active drivers of their own learning. And the best part of this shift is that it occurs in the midst of purposeful play.

This session will offer strategies for thinking and making that work for any age (even adults!) and in any discipline. Dan Ryder believes you can learn how to be a more creative thinker, and to get in the habit of tracing the creative lineage of your work – to articulate the intention behind what you made. It's this thoughtfulness and communication that allows a teacher, for instance, to assess if a student has mastered the content.
Audience: Division Directors, Department Chairs, and Teachers

MEET OUR PRESENTERS: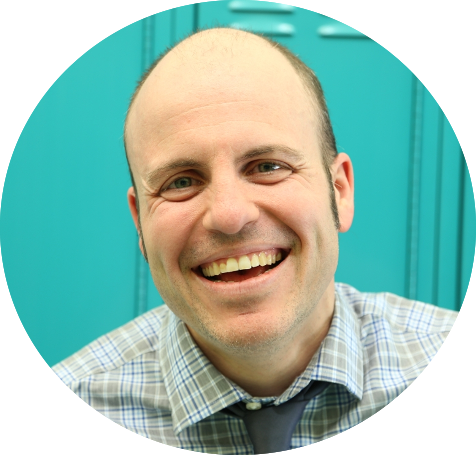 Dan Ryder
Dan Ryder is a 20 year veteran educator, improviser and design thinker and co-author of Intention: Critical Creativity in the Classroom (2017, EdTechTeam Press). After two decades in the English department, he now serves as Education Director of the Success & Innovation Center at Mt. Blue Campus, a rural regional high school in Farmington, Maine. An Apple Distinguished Educator and national recipient of the Horace Mann NEA Foundation Award for Teaching Excellence, he can be followed @wickeddecent across the social media edu-sphere. He lives with his brilliantly beautiful librarian wife and their two hilarious kids in western Maine.
Connect with Dan Ryder: Twitter: @wickeddecent or @intentionbook / #dtk12chat | Website: danryder207.com | Book: Intention: Critical Creativity in the Classroom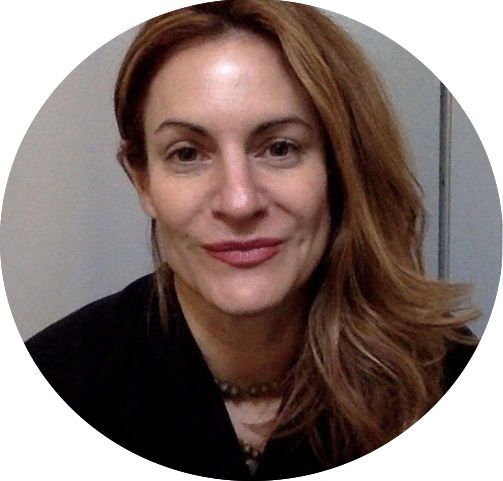 Dr. Jane Shore
School of Thought Founder and Curator/Facilitator of PAIS Community of Thought Gatherings
Jane is a corner sitter, energized by the perspectives gained at the intersections between research & practice, data capture & sharing impact, learning & leading, stories & visuals. Lately, she has been focused on exploring answers to the question, "What is the purpose of school?" Jane joined Revolution School in 2018. Her official title is Head of Research and Innovation and in this role, she has co-founded a professional learning community called School of Thought. Jane's latest obsession is creating hand-drawn visualizations of complex ideas and findings from research to help connect them to users of research. She wholeheartedly desires, as @monachalabi puts it, "to take the numb out of numbers." Jane's passion lies in using research to aid in improving outcomes for traditionally under-resourced populations. From positions as a human rights activist in San Pedro, Costa Rica to a teacher, educator, and documentarian in Washington, DC, she aims to bring the research story to practical conversations. Her work has appeared in educational journals and book chapters. Check out her blog on Substack. 


---
WHY TEACHING BEYOND SEPTEMBER 11TH MATTERS AND HOW TO TEACH CHALLENGING CONTENT IN THE CLASSROOM
Learn more about this important curriculum that uses the context of 9-11 to teach important themes surrounding anti-Muslim sentiment through a social-justice lens.
Monday, January 31 • 3:30-4:30pm ET •  $25 member; $40 non-member • Virtual
Join this informational webinar to learn more about the project, why this curriculum is especially needed today, and how educators can incorporate and adapt the lesson plans. The curriculum, developed by a team of educators from the University of Pennsylvania in collaboration with international scholars, practitioners, and community activist leaders, contains 20 stand-alone modules. The goal of the curriculum is to help educators and students move beyond the headlines to deepen their understanding of the post 9/11 global context.
Included in this webinar are strategies for teaching sensitive content in the classroom.
Audience: Heads of School, Middle School & Upper School Division Directors, Curriculum Coordinators and Department Chairs
MEET OUR PRESENTER: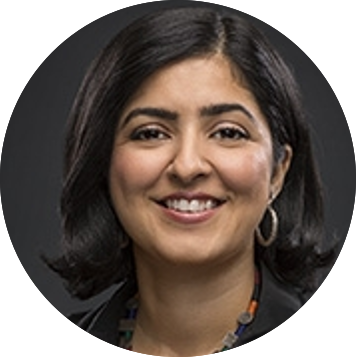 Ameena Ghaffar-Kucher
Dr. Ghaffar-Kucher began her graduate studies in the field of School Psychology, earning a Professional Diploma in School Psychology and a Masters in the Psychology of Bilingual Students from Fordham University's Graduate School of Education (New York). As a school psychologist resident, she worked with South-Asian heritage students at a public high school in Rockland County, New York. She further developed her interest in immigrant youth during her studies at Teachers College, Columbia University, where she pursued a doctorate in International Educational Development with a concentration in Curriculum and Pedagogy.
Ghaffar-Kucher's work has been published in the American Education Research Journal; Harvard Educational Review; International Journal of Intercultural Relations; Race, Ethnicity & Education, International Journal of Qualitative Studies in Education; and The Urban Review. She has served on the board of directors for the Comparative and International Educational Society and the Pennsylvania Council of International Education, and was an advisory board member for MTV's Look Different Campaign. She has developed and taught courses at Drexel University and Teachers College, Columbia University. Prior to moving to the United States in 2000, she has lived in Hong Kong, Pakistan, and Germany.
Dr. Ghaffar-Kucher is currently a Senior Lecturer at the University of Pennsylvania and the Literacy, Culture, and International Education Division Director at UPenn.


---
FEBRUARY
---
PAIS PROFESSIONAL LEARNING COHORT: R.E.A.L. DISCUSSIONS 
Make class discussions equitable, rigorous, and REAL
February 1, 2022 • 3:30-5:00pm • $525 member; $560 non-member • Virtual (past sessions January 4 and January 18)
Join a collaborative cohort of teachers and be trained in the R.E.A.L. Discussion framework. All participants will receive a packet of materials to pilot REAL in their classroom. If a school chooses to move forward with REAL for the 2022/23 school year, additional materials will need to be purchased. PAIS Professional Learning Cohorts (PLC) are a way to participate in an immersive learning experience along with a small cohort of PAIS educators. Every PAIS PLC experience is previewed by a substantive webinar with take-aways. You have the option to join the PAIS PLC, a follow-up learning opportunity, to dig deeper.
Audience: HOS, Division Directors, Humanities Department Chairs, Humanities teachers

MEET OUR PRESENTER: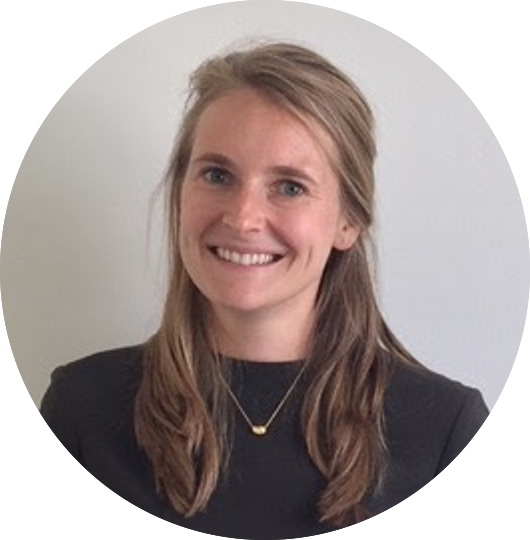 Liza Garonzik
Liza Garonzik, founder of R.E.A.L, comes at this work with experience as a teacher, administrator, and trustee in independent schools. She is a Harvard graduate with a Master's from Penn, and a relentless fascination with the art, science, and impact of a great conversation.


All participants should enter PAIS22 at check out for $525 rate.
If any school is registering more than one teacher, they can use PAIS22GROUP for the "group" discount, which offers 10% off.

---
MUSIC IN EARLY CHILDHOOD EDUCATION: PRE-K, K, AND 1
The basics, best practices, and new ideas!
Thursday, February 3, 2022 • 3:30-4:45pm ET • $30 member; $50 non-member • Virtual
Working with children in Preschool, Kindergarten, and 1st grades can present unique challenges to a music teacher. New to teaching this age group? Need a refresher in how to work with little ones? We will explore the basics, including lesson planning, pedagogy, and classroom management; we will also look at best practices and how the pandemic has changed (or not changed!) our Early Childhood music rooms! Bring a favorite Early Childhood music lesson that you can share in 2 minutes or less! 
Audience: All Teachers of Pre-K, K and 1st Grade Students, and Music Teachers

MEET OUR PRESENTER: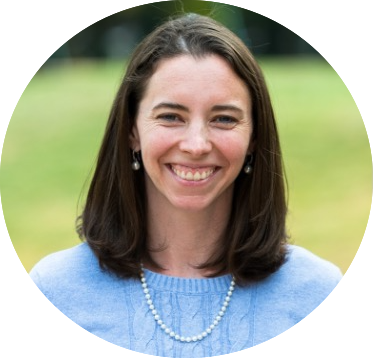 Erin Toscani
Erin Toscani is General Music Teacher for Preschool (age 2) through 3rd Grade at Holy Child School at Rosemont. She is also the founder of Main Line Family Music, teaching family music classes to babies and children. At Holy Child School, she directs the Lower School Choir, is the Music Director for the Spring Musical, and serves as Music Department Chair.  Erin previously taught Elementary General Music in the New York City Public School System as well as in Fairfax County Public Schools in Virginia. She has studied Conversational Solfege and First Steps in Music with John Feierabend, has completed Level 1 & 2 in Orff training, and is certified by the Music Together program for early childhood teaching.


---
GENDER IDENTITY FUNDAMENTALS
Learn more about gender identity in order to support your students
Wednesday, February 9 • 3:30-4:30pm ET • $30 member; $50 non-member • Virtual
This webinar will provide an overview of gender identity, including defining terms describing gender. Learn how to form a gender inclusivity task force for your school and lead gender identity affinity groups. A gender audit framework will be given to all participants. You will have the opportunity to continue this work by joining the Gender Identity Cohort of Educators that follows on February 23 and March 9.
Audience: Division Directors, LS, MS, & US Teachers, Deans of Students, Counselors and Advisors

MEET THE PRESENTER: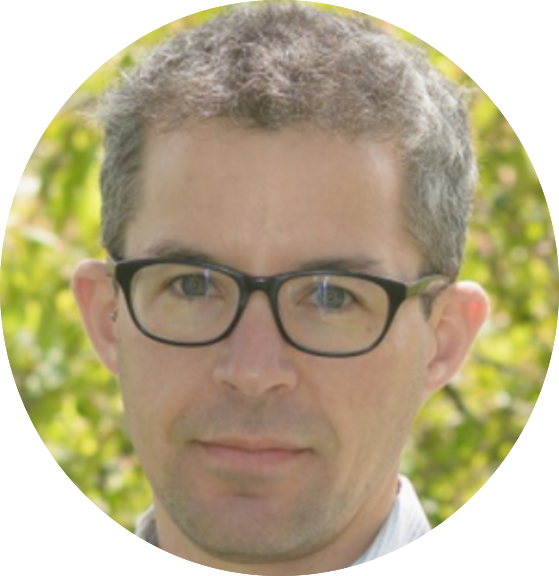 Alex Myers
Alex is an English teacher at Phillips Exeter Academy. Alex came out as transgender in 1995, right before his senior year in high school. Since then, Alex has worked with schools and colleges to educate students, faculty, and administrators about gender identity. He has assisted dozens of schools as they redesign facilities, practices, and policies to be more gender inclusive. Alex is the author of the book, Supporting Transgender Students.
---
FACING THE POLITICAL DIVIDE IN THE CLASSROOM
How to prepare our students for political conversations in the classroom and yes, it's possible!
Tuesday, February 15 • 3:30-5:00pm ET • $50 member; $90 non-member • Virtual
The country is crippled by political polarization; it's time for schools to help out. This presentation contends that political polarization will be a lasting societal challenge and that schools must therefore help students learn to bridge political or ideological divides. To that end, we will examine curricular materials, resources, and strategies that help students communicate across lines of disagreement. The workshop also broaches that most forbidden of possibilities—that adults could in fact get into politics at school—by sharing the story of one school that encouraged teachers to speak with each other across lines of political divide. A successful workshop will leave attendees convinced that we must prepare students for a politically polarized society, it will arm attendees with practical strategies to foster civil discourse in the classroom, and it will offer a vision as to how the adults in our schools can position ourselves to lead the work we ask of students.
Audience: Middle School and High School teachers, Division Directors, Deans of Students, Deans of Faculty, Humanities Department Heads
MEET OUR PRESENTER: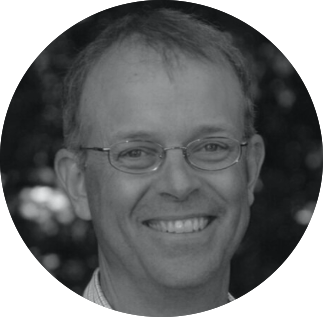 Kent Lenci
Kent has taught, coached, and occupied several leadership positions at the middle-school level over the past twenty years. He is a recipient of various honors, including the Margot Stern Strom Teaching Award from Facing History and Ourselves and the NAIS Teacher of the Future designation. He earned his Ed.M. in Learning and Teaching from Harvard University. Kent has presented at local and national conferences and written on the topic of connecting students across political divides. In partnership with the Better Arguments Project, he created a curriculum to encourage civil discourse among middle- and high-school students, and he has worked with a number of schools to help educators navigate the complexities of political polarization. By virtue of temperament and experience, he is well suited to gently, purposefully, and humorously leading students and faculty members through difficult discussions. 


---
THE MISSING LINK FOR STUDENT SUCCESS: EXECUTIVE FUNCTIONS
Build knowledge of the executive function skills of the brain and learn to use tools to support effective student time management
Wednesday, February 16 • 1:00-3:00pm ET • $40 member; $80 non-member • Virtual
This presentation provides knowledge about the processes in the brain that are associated with time management, planning and organization—key executive functions of the brain. With this foundation established, participants will be provided specific strategies and tools to support their student's time management.
Audience: Teachers of 5th - 12th Graders, Learning Specialists, Educational Therapists, Division Directors, Deans of Faculty

MEET OUR PRESENTER: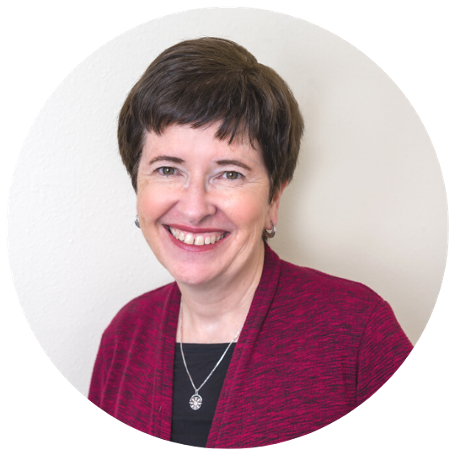 Marydee Sklar
As a time-management educator, Marydee Sklar has helped families and individuals overcome struggles with time management for over 25 years. She teaches workshops on executive functions for professional and school communities. She is the creator of the Seeing My Time® Course, and is the Amazon best-selling author of Seeing My Time™ books and 50 Tips to Help Students Succeed. She is a master at teaching executive functioning skills to maximize the learning process. She lives in Portland, Oregon. Website: Executive Functioning Success


---
COMMUNITY OF THOUGHT GATHERING: SUPPORTING STUDENT AGENCY THROUGH SOCIAL MEDIA
Leveraging social media for the positive
Tuesday, February 22 • 4:00-5:15pm ET • $40 member for each gathering; $80 non-member • Virtual
Agency is generally defined as an important learning outcome, characterized by the ability for students to set and pursue their own learning (and living) goals. It is an ingredient for their success through college and careers, and it is also a frequently cited goal among educators working to reimagine teaching and learning. In addition to being an important outcome, 'learner agency' may also be an undervalued resource for schools, especially when they have less control over how to structure students' time and attention.
To nurture student agency, international educational innovator Evo Hannan presents an argument for the integration of social media. Social media requires digital literacy skills that are second nature to many of today's youth. Hannan presents practical, usable ideas for elevating agency along with the possibilities of leveraging social media for the positive in today's classrooms.
The session will cover:

Why having a plan for social media agency is essential

Strategies for building media literacy skills while fostering student voice

How to craft social media learning experiences that are meaningful and relevant for students
Audience: MS and US Teachers, Division Directors, EdTech Directors, Deans of Students and Advisors

MEET THE PRESENTER: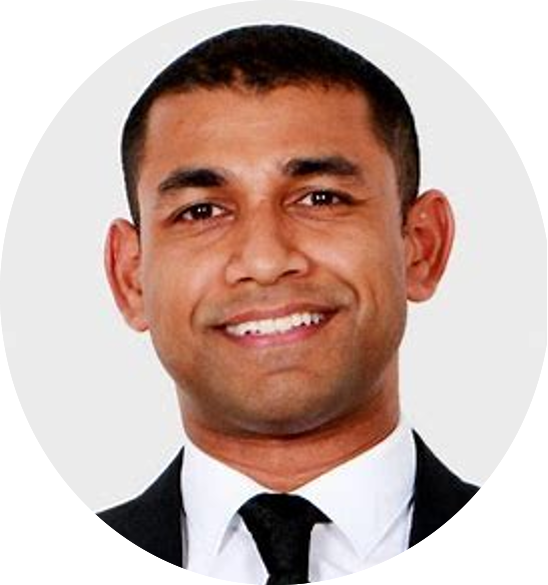 Evo Hannan
An Edu-Futurist with two decades of global education experience, Evo Hannan is passionate about design and innovation in education. Innately driven by his desire to create positive change and a passion for design, Evo works with teachers around the world to promote student agency. Under his project, The Agency, which has over 150 members worldwide, Evo joins classrooms in Sydney, London, Dubai and Philadelphia.
Evo has said that he does not see teaching as a job, but sees it as an opportunity to get people enthusiastic about life. You will experience that spirit in this session.
---
IT TAKES A VILLAGE: CHILD SEXUAL ABUSE PREVENTION
The data insists we learn more about this alarming issue
Wednesday, February 23 • 10:00-11:00am ET • $25 member; $40 non-members • Virtual
During this one-hour learning session, Darkness to Light will share short-term solutions for increasing child protection practices within their organization and their personal lives.
Participants will learn:

How to identify grooming and red flag behaviors

Ways to minimize opportunities for would-be offenders

Ways to increase child protection practices within their organization and their lives.

How organizations can create a culture of child protection
For twenty years, Darkness to Light is a global nonprofit that empowers adults to prevent child sexual abuse. Darkness to Light's mission is to empowering adults to prevent, recognize, and react responsibly to child sexual abuse. In addition to quality training, our goal is to provide evidence-informed, culturally appropriate, comprehensive child protection support. For more information: www.d2l.org
Audience: HOS, Division Directors, Counselors, and Deans of Students

MEET OUR PRESENTER: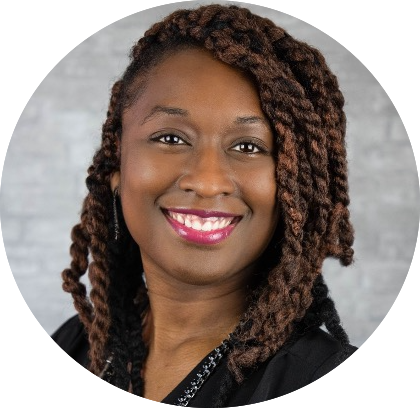 Lia Gil
Lia is Darkness to Lights' Director of Social and Behavior Change. In this role she and her team use evidence-informed programs and innovative tools to create culturally relevant and comprehensive child protection programs. By addressing the individual and societal factors that transform human behavior, the SBC team helps organizations and communities to take action and create healthy social norms.
As an award-winning public health professional, Lia has chaired community coalitions and directed multidisciplinary behavior change initiatives throughout the Carolinas. Prior to Darkness to Light, she was responsible for guiding community champions and industry leaders in the development of tobacco prevention policies, securing grants to support community garden development work, strengthening community relationships to enhance injury prevention efforts, directing the efforts of a multi-year community health assessment, and implementing evidence-based programs to address county-wide priority health issues.


---
PAIS PROFESSIONAL LEARNING COHORT: GENDER IDENTITY
Moving gender inclusion forward in your school
Wednesday, February 23 & Wednesday, March 9 • 3:30-5:00pm ET • Virtual
PAIS Professional Learning Cohorts (PLC) are a way to participate in an immersive learning experience along with a small cohort of PAIS educators.
Learn how to include other faculty, students, administrators, and parents in moving gender inclusion forward. Explore your school's gender audit data as you reflect on the needs of your students, and successes and challenges that emerge from your experience. Along with your cohort members, you will form meaningful plans and actionable strategies to move your community to positive change.
*If you would like to register a group of 3 or more from your school, please contact Mary McAndrew directly to register for a 20% discount per person.
Audience: School Counselors and Psychologists, MS and US teachers, Deans of Students, Division Directors, DEI Directors

MEET THE PRESENTER: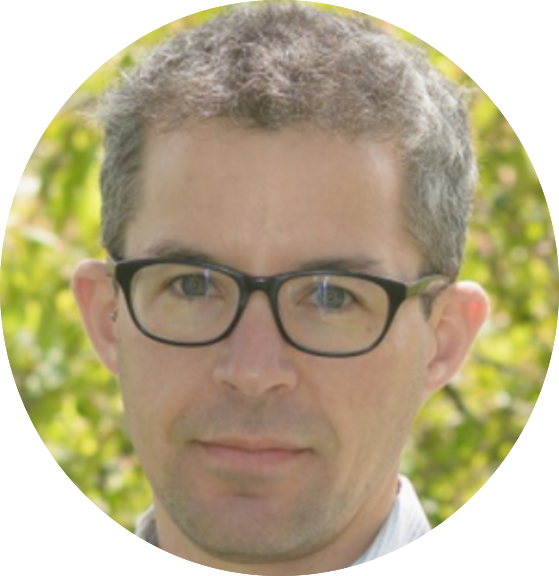 Alex Myers
Alex is an English teacher at Phillips Exeter Academy. Alex came out as transgender in 1995, right before his senior year in high school. Since then, Alex has worked with schools and colleges to educate students, faculty, and administrators about gender identity. He has assisted dozens of schools as they redesign facilities, practices, and policies to be more gender inclusive. Alex is the author of the book, Supporting Transgender Students.
---
TWEAKS AND TWISTS TO IMPROVE YOUR SCHOOL SCHEDULE FOR 2022-2023
"There is no better measure of your values than how you spend your time." - Scott Belsky
Learn from the masters of school scheduling - Independent School Management
Thursday, February 24 • 1:00-3:00pm ET • $60 member; $100 non-member • Virtual
Does your school schedule reflect your mission, values, and program? Do you wish you had more time for community building, additional programming, or teacher planning? Join Independent School Management consultant Shannan Schuster as we explore some best practices in school schedules.
This workshop will:

Help you identify and articulate your goals for students and programs

Dispel common myths

Offer various tweaks and twists to implement for the 2022-23 school year to create a more mission-centered, student-focused schedule
This program is presented by Independent School Management, a valued sponsor of PAIS and the experts in scheduling for schools!

Audience: LS, MS, and US Division Heads, HOS, and Other Administrators or Faculty Leaders Involved in Scheduling



MEET OUR PRESENTER: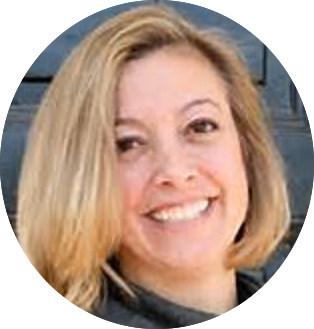 Shannan Schuster
Shannan joined ISM in 2020, following 26 years in public, parochial, and private-independent schools. As an ISM Consultant, Shannan shares her expertise in school management, school leadership, hiring, leadership, support services, and Board-Head collaboration.
Shannan previously served as Head of School at The Swain School from 2016–2020. She was also the Assistant Head of School at Friends Central School and Dean of Faculty at Flint Hill School in Virginia. She understands the value of time and the importance of a good schedule!
Shannan earned her Doctorate of Education at The University of Virginia with a speciality in educational research, and her master's degree in private school leadership from The Klingenstein Center, Teachers College, Columbia University, New York. Shanna's bachelor's degree is in mathematics from Vanderbilt University, Tennessee.