---
COMMUNITY OF THOUGHT GATHERING ONE: CATALYZING CONVERSATION AROUND CHANGE IN EDUCATION
Co-creating new visions
Tuesday, September 23, 4:00-5:15pm EST  • Virtual Workshop


---
REPORTING STUDENT DISCIPLINE
Explore Evolving Expectations and How to Manage the Process
Tuesday, September 28, 1:00-2:00pm EST  • Legal Webinar  •  $25/member; $40/non-member
The reporting of serious student discipline to colleges and next schools can be a fraught situation for students, families and independent schools. And now, increasingly, families are lawyering up to challenge any mention of discipline during an application process. Combined with the Common App's decision to remove questions about discipline, how should independent schools tactfully handle communications about a student's record of misconduct? Join lawyer Susan Schorr, Vice Chair of McLane Middleton's Education Law Practice Group, as she reviews case studies and offers legal and practical advice for how to manage the application and discipline reporting process.
Audience: Heads of Schools, Division Directors, Deans of Students, and other Senior Leadership members.

MEET THE PRESENTER: Susan Schorr, Vice chair of McLane Middleton's Education Law Practice Group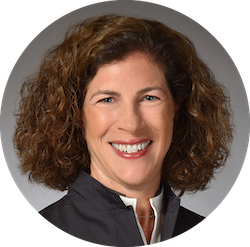 Susan has worked with independent schools across the United States and internationally, helping her clients with general risk management, real-time problem solving, and crisis management. She is particularly experienced in counseling senior leaders on parent, child, and institutional relationships and conflicts, managing and conducting investigations in response to reports of sexual and other serious misconduct. Susan received her B.A. in English from Yale University, MSW from Columbia University School of Social Work, MPA from Columbia University School of International and Public Affairs, and her J.D. from Boston College Law School.


---
TRENDS IN SOCIAL MEDIA USE AMONG TEENS
How Schools are Constructively Navigating Social Media Issues with Students and Families
Wednesday, September 29, 4:00-5:00pm EST • Webinar • $25/member, $40/non-member
Across Pennsylvania, independent schools and families are unable to keep up with the latest apps, worried about screen time, concerned about cyberbullying and trolls, and are seeing students make reputation-damaging posts. Join us to learn how schools are monitoring social media use among their students and navigating issues with students and families. The latest trends among social media use and platforms will be shared. You'll also learn actionable strategies to deal with social media disciplinary issues in constructive ways that resonate with students, and help families equip their children for healthy decision-making regarding their use of social media and technology. Valuable resources will be shared with participants.
Audience: Division Directors, Deans of Students, Grade Level Deans, Advisors, teachers

MEET THE PRESENTER: Josh Lutkus, The Social Institute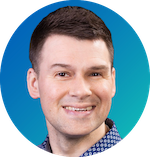 Josh Lutkus is a Senior Partner Success Manager at The Social Institute (a national leader in positive social media education for K-12 independent schools), digital native, and former senior educator with over 10 years of independent school experience as a Dean of Students. Josh works closely with our partner schools to develop, guide, and successfully implement the #WinAtSocial Program with their students, parents, and educators. He shares best practices and coordinates strategies to ensure each partner receives the most effective and engaging social media education customized to their needs.

---
OCTOBER 2021
---
WHY OUTDOOR LEARNING NOW?
How schools can reduce risk, build joy, and deepen learning by using the outdoors
Monday, October 4, 4:00-5:00pm EST • Webinar •  $25/member; $40/non-member
Opening another school year in the shadow of Covid-19, it is time to have a big talk about outdoor learning and opportunities that exist beyond the current Pandemic. In this workshop, we look at the key role outdoor schooling played in past pandemics, the ways it significantly reduces risk in this present crisis, and the growing evidence for the many benefits to the health and education of our faculty and students.

Together we will discuss opportunities schools can take to bring more outdoor time to their students and what resources can help schools hurdle the most common obstacles to success. We will talk about strategies for maximizing space on campus, using partnerships off-campus, and other actions to increase time outdoors, leading to reducing risks, building joy, and deepening learning.
Audience: Summer Directors, Division Directors, Deans of Students, teachers of all students of all ages

MEET THE PRESENTERS: 
Wendy Furry, Head of Outdoor Learning for Geoventures, Inc.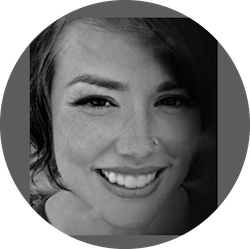 Wendy Furry has been teaching science and outdoor learning in independent schools for 18 years. She is helping to build a new alliance, The Pennsylvania Outdoor Learning Leaders Network, promoting outdoor learning across the state. Wendy previously taught at The Philadelphia School, Germantown Friends School, and Revolution School. She is a resident of Philadelphia, and a mother of two.
Tom McManus, Head of School, Montgomery School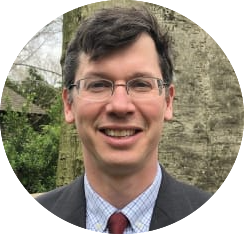 Tom is in his second year as Head of School at Montgomery School, a PK-8 day school in Chester Springs, PA. One of Montgomery's pillars of learning is outdoor education and the school is partnered with Geoventures to develop on-campus programs for students and educators in the region. Prior to Montgomery, Tom has been in leadership as a CEO, High School Head, Curriculum Director, Teacher, and Drama Director at five schools across 22 years and four states (including Hawaii!). Tom holds an MA in Independent School Leadership from Teachers College and a BA in English Literature from the University of Pennsylvania where he also worked as an undergraduate admissions officer at the beginning of his career. 



Learn more about the Pennsylvania Outdoor Learning Leaders Network Conference on November 13th at The Montgomery School.
---
TECHNOLOGY FOR ENGAGEMENT LEARNING
Tech tools and strategies that effectively promote student engagement and facilitate learning outcomes
Wednesday, October 13, 3:45-5:15pm EST • Virtual Workshop • $30/member; $50/non-member
Hear from a panel of Educational Technology experts about technology strategies to use to promote student engagement and learning. Following the panel, 4-5 teachers will present specific tools and strategies they successfully used in remote learning that transfer well to in person instruction.
Audience: Division Directors, Deans of Faculty, Department Heads, teachers of students of upper elementary - high school ages

MEET THE PANELISTS:
Robin Beaver, Director of Technology, Holy Child School at Rosemont
Robin has been involved with academic technology and school libraries in independent schools for over 30 years as a school librarian, instructional technology support specialist and now as a tech director. She gets super excited about the power and potential of effective tech integration in the classroom.

Nancy Caramanico, Digital Technology and Education Specialist
Nancy Caramanico is an educational technology specialist and owner of Cara Tec and E2Today where she works with organizations and schools to support digital technology uses for learning, leading, and collaboration. Prior to her focusing on her consulting career, Nancy served as the Director of Technology for the Archdiocese of Philadelphia and as an Adjunct Professor at St. Joseph's University and Cabrini College.

Jesse Robinson, Director of the Glimcher Tech and Design Hub, Shady Side Academy
The Glimcher Tech & Design Hub is a 12,000-square-foot dynamic facility dedicated to innovation, creativity, technology and design. Before Shady Side, Robinson served as Director of Information Technology at a private school in New England where he designed the technology curriculum, assisted in developing a STEAM signature program, established Lower and Upper School makerspaces, and implemented a 1:1 Apple laptop program. He also serves on the planning committee for the Westport Maker Faire where he spearheaded The Great Duck Project, an initiative to create the world's largest crowdsourced 3D-printed duck, which stands 6 feet tall and consists of 476 pieces sent in from around the world.

Oscar Sosa, Director of Technology and Innovation, Perelman Jewish Day School
Oscar Sosa is the newly appointed Director of Technology and Innovation at the Perelman Jewish Day School. Before Perelman, Oscar worked as an Innovation Specialist at the Westtown School. At Westtown, he was the leader for educational technology - coaching faculty, developing curriculum, and supporting instruction encompassing best practices and relevant pedagogy. In addition, Oscar developed and integrated a sequenced PK-5 Computing Education and robotics curriculum and established a 1:1 computing environment for elementary students.

SEEKING TEACHER PRESENTERS!
PAIS is seeking teacher presenters! Do you have a tech tool that impacts student learning? 
Each presenter selected will be asked to create a 12-15 minute presentation, focusing on the following theme:  Share a tech tool and/or strategy that you used when teaching remotely during the Pandemic that led to student engagement/learning AND is a tool/strategy that's effective in the in-person classroom.
If you are interested in being one of our presenters, please complete this Google Form.  Each teacher selected will be reimbursed for this workshop AND receive a $50 honorarium from PAIS. The deadline for consideration is Friday, September 24, 2021. You will be notified of our decision regarding the selection of presenters by Thursday, September 30, 2021.
QUESTIONS? Contact Deb Borden 


---
COMMUNITY OF THOUGHT GATHERING TWO: NOT GRADELESS, BUT GRADING LESS
The benefits and practicalities of grading less
Wednesday, October 14, 4:00-5:15pm EST • Virtual Workshop


---
PA EDUCATIONAL TAX CREDIT PROGRAMS (EITC & OSTC): HOW TO GET, USE AND REPORT THE FUNDS
Hosted in partnership by ADVIS, PAISBOA and PAIS
Tuesday, October 19, 12:00-1:30pm EST • Webinar • No Charge for ADVIS, PAISBOA and PAIS Members
For Business Managers/CFOs, Development Directors and Enrollment Management Directors from PA Schools
ADVIS, PAISBOA and PAIS are partnering to offer an important session for Business Managers/CFOs, Development Directors and Enrollment Management Directors from Pennsylvania schools to attend together to review the timelines, guidelines and requirements for the PA Educational Tax Credit programs, and discuss the renewal reporting requirements from our schools' perspective. Participants will learn: how to get the funds, how to use the funds, how to report and account for the funds

Jim O'Donnell, Director, Tax Credit Division of the PA Department of Community & Economic Development, will speak to the importance of being on the same page when it comes to reporting re. donations/scholarships, especially to state agencies.

MEET THE PRESENTER: James L. O'Donnell, Director, Tax Credit Division, PA Department of Community & Economic Development
Jim O'Donnell is a graduate of Kutztown University with over 15 years' of Commonwealth experience at the Dept. of Community of Economic Development particularly managing the Educational Improvement and Opportunity Scholarship Tax Credit programs. Jim served as the Tax Credit Division Director since 2012. The Tax Credit Division staff of 7 employees is responsible for administering eight separate tax credit programs totaling over $295 million in tax credit awards on an annual basis.


---
CYBER SAFETY BY ATLIS: A PAIS-SPONSORED SERIES


The Association of Technology Leaders in Independent Schools presents a Cyber Safety Workshop for Independent School Leaders
Friday, October 22, 3:00-5:30pm EST • Virtual Workshop •  $150/PAIS or ATLIS members; $200 non-members
Cybersecurity attacks against schools rose dramatically during the COVID-19 pandemic. To meet this critical need, PAIS is proud to partner with the Association of Technology Leaders in Independent Schools (ATLIS) to provide essential programming to keep you up-to-date and help you keep your school safe.
All attendees will receive an invitation to join a BONUS SUMMIT: Cybersecurity Update with Industry Partners to be held on Wednesday, November 3, 3-4pm EST. This series of seminars will be repeated in the Spring.
Audience: Heads of Schools, Business Managers, Technology Directors, Technology Department members, Technology teachers



Use the code PAISpartnerF21 to receive member price

---
PAIS Community of Thought Gatherings



PAIS Circle of Peers


---
Please contact Deb Borden, Director of Programs and Research with any questions.