UPCOMING WORKSHOPS & WEBINARS
Recordings and will be made available to all registered 

participants

 after each event. 

Group rates may be available for schools registering six or more participants, CONTACT US for more information.
PLEASE NOTE: Workshops and webinars are listed in date order. Scroll down to see all upcoming programs.
---
SUMMER 2022
---
PROFESSIONAL LEARNING COHORT: RESTORATIVE PRACTICES FOR INDEPENDENT SCHOOL EDUCATORS
Gather with other independent school educators to learn how to use restorative practices to foster positive classroom and school culture
Thursday, August 11 & Friday, August 12 • 8:00am-12:30pm (includes breaks) • Virtual
$425 PAIS members (non-PAIS members will be invited to register after July 1 at a rate of $485), 20% discount for any schools registering 5 educators, 10% discount for any schools registering 3-4 educators. We believe that training a cohort of educators from one school is the best way to lead to a culture shift.

Restorative Practices for Independent Schools
Increase community connectedness, staff and family retention, and student success by implementing restorative frameworks
When independent schools integrate restorative practices into their administrative and academic methods, they establish a culture of collaborative leadership that increases voice, agency, and belonging for all community members and provides students with transferrable leadership skills that are crucial to functioning in a diverse world.
During this two-day introductory online experience designed specifically for independent school educators, you will learn fundamental theory and practices for engaging with students, staff and parents using restorative practices.
The learning experience focuses on creating systems that promote equity and inclusion for students and adults. General topics include:

Setting high expectations while being supportive

Providing direct feedback and asking questions that foster accountability

Using the most effective methods to resolve common conflicts
Participants learn strategies to:

Speak from experience

Listen to others

Connect through our similarities

Learn from our differences

Work through conflict in a mutually respectful way
Participants also learn to facilitate circles, an essential process for creating a positive learning environment and school culture. Circles may be used to build social capital, resolve social tension, and respond when relational or community harm occurs.
Learning Format: This online experience — tailored for independent school teachers, administrators, and other school staff — is led by an experienced IIRP instructor who is familiar with the independent school world:

On two successive days, you will participate in 4.5-hour live Zoom sessions (breaks included).

Prework includes readings, handouts, videos and other resources. There will be approximately two hours of prework for each day of synchronous instruction.

This event is interactive. Individual participation throughout is highly encouraged and will greatly increase the benefits you receive.
This event addresses topics that are also covered in the first two days of our in-person Basic Restorative Practices event: Introduction to Restorative Practices and Using Circles Effectively, and it satisfies the prerequisite for certain graduate courses and professional development, including Become a Restorative Practices Trainer.
Audience: MS and US Directors, DEI Directors, Deans of Students, School Psychologists and Counselors, Advisors, Teachers
MEET OUR PRESENTER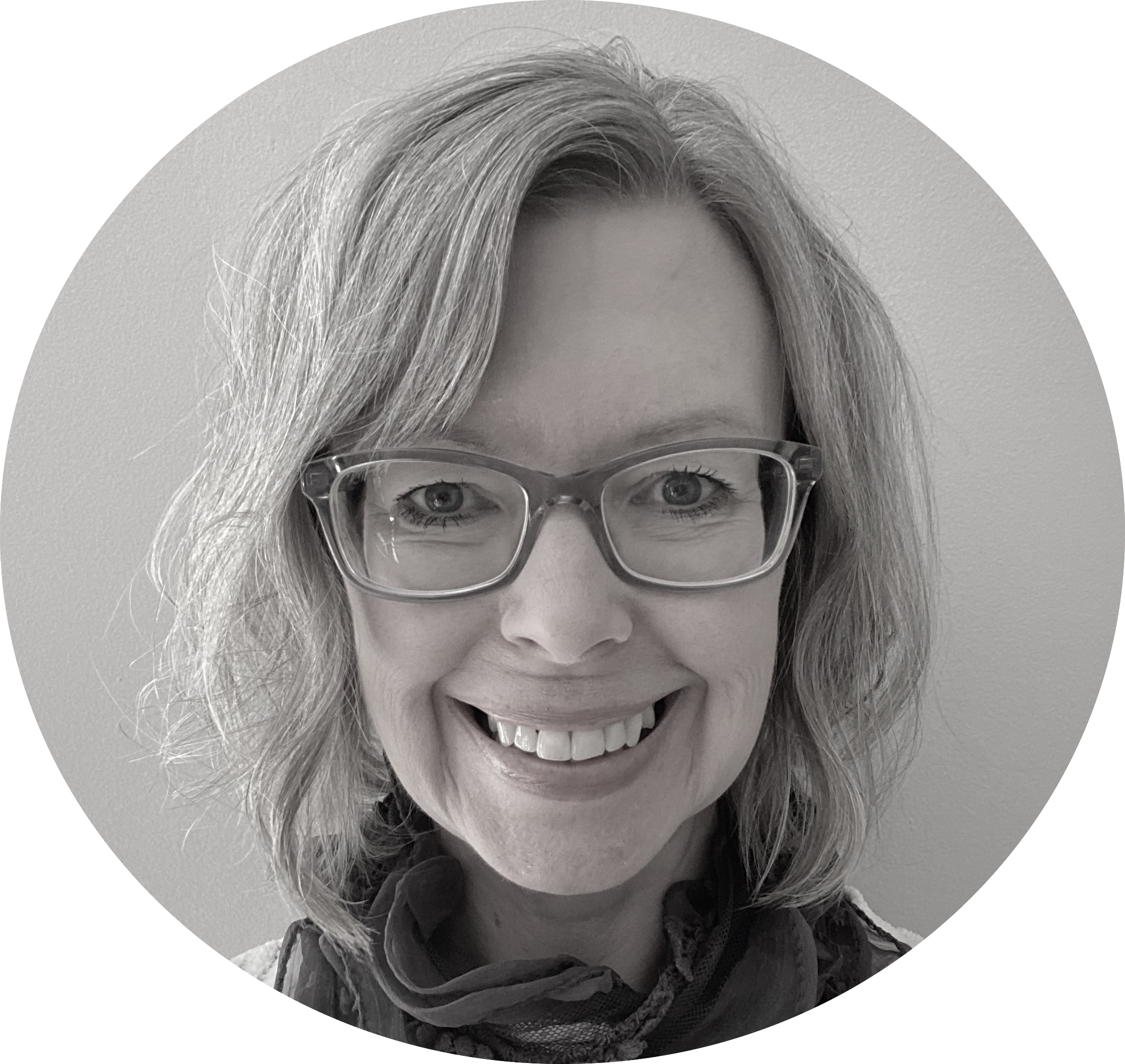 Julia Getty
Julia Getty is a full-time instructor with the International Institute for Restorative Practices. Prior to working with the IIRP, she worked at an independent day school where she created and taught a comprehensive middle school wellness program that focused on the interaction among physical, mental, and emotional well-being. She also served as a Director of Secondary School Placement and Eighth Grade Dean.
Julia is the proud parent of a day- and boarding school graduate and has seen, first-hand, the social and academic benefits of exposing a young person to the advantages of an independent school education.
Julia is passionate about demonstrating how restorative practices can contribute to individual and community health by allowing us to explicitly examine personal and professional relationship development. She holds a B.S. in Psychology from the University of Pittsburgh and an M.S. in Restorative Practices from the IIRP. She loves to read and travel, and, to unwind, she completes the New York Times crossword puzzle every day.


---
FALL 2022 PROGRAMS
---
VIRTUAL ED TECH CONFERENCE
Connect, share, and collaborate with PAIS educators!
Will be rescheduled, Date TBD • $50 member, $95 non-member • Virtual
Our reliance and engagement with technology continues to evolve and it impacts every classroom! Take advantage of this opportunity to dive deep into ways to enhance your use of technology in the classroom, learn new tools and programs, and connect with others who know the value of technology in education.
Schedule:
12:00pm - Keynote by Dr. Alec Couros, an international leader in the field of educational technology!

1:30-2:30pm - Workshop Session 1

2:45-3:15pm - Tech "Unconference-Style" Breakouts; topics decided day of conference

3:30-4:30pm - Workshop Session 2
Audience: LS, MS, US technology teachers, Ed Tech Directors, LS, MS, US Classroom Teachers and Librarians

WE ARE SEEKING PROPOSALS FOR WORKSHOP SESSIONS!
Please consider submitting a proposal to lead a workshop. Deadline for proposals is Wednesday, April 6 and workshops will be announced on Friday, April 8. Suggestions include:

Tools, Tips and Tricks

Augmented Reality/Virtual Reality

Social Emotional Support/Learning

Responsive Learning

Programs and Processes that Foster Diversity, Inclusion, Equity and/or Social Justice

Classroom Management in a 1:1 Environment

eSports
Or any other topic of interest, connected to technology, of course! If selected, we will comp your conference fee.


MEET OUR PRESENTER: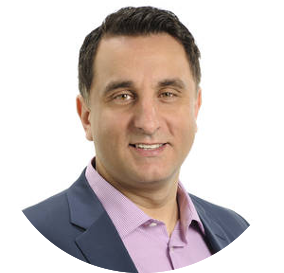 Dr. Alec Couros
Dr. Alec Couros is widely recognized as an international leader in the field of educational technology. In his 23 years as an educator, Alec has worked as a teacher, youth worker, educational administrator, IT coordinator, consultant, and professor, with employment in K-12 schools, youth justice facilities, technical institutes, and universities. Thanks to this wide spectrum of experiences, Alec has built a reputation as a leading and influential keynote speaker in the areas of digital citizenship, networked learning, social media in education, media literacy, and open education, and he has given hundreds of workshops and presentations across North America and around the world.
In addition to his work as an internationally renowned speaker, Alec is a professor of educational technology and media in the Faculty of Education, University of Regina, Canada. He is a leading influential presence on Twitter and his blog, couros.ca, has thousands of readers.
Perhaps most importantly, as the father of four young children, Alec is a passionate advocate of technology as a humanizing and transformational force for good in the world, and his energy and enthusiasm for his work are evident in the positive atmosphere and spirit created by his presentations.

PAIS ED TECH CONFERENCE PLANNING TEAM
Robin Beaver, Director of Technology, Holy Child School at Rosemont
Jesse Robinson, Director of the Glimcher Tech and Design Hub, Shady Side Academy
Oscar Sosa, Director of Technology and Innovation, Perelman Jewish Day School

---
IMPROV IN THE CLASSROOM: USING HUMOR AND ACCEPTANCE FOR SOCIAL AND EMOTIONAL LEARNING
Learn the far-reaching benefits of incorporating improv as a methodology kids love
Thursday, May 5 • 3:30-4:45pm • $30 member; $50 non-member • Virtual
If you think improv is just "Whose Line Is It Anyway?," "Murderville," or Tina Fey and Amy Poehler? Think again! At its core, improv is the creative process; creating something together that never existed before. Join us to learn how to use improvisation to infuse content knowledge, discipline, collaboration, social interaction, as well as critical, analytical, intuitive and creative thinking skills to help make your students active participants in our society. Attendees will interact with specific improvisation exercises they can immediately adapt into their classroom setting.
Audience: Teachers of all subjects in grades 6-12, Division Directors, Deans of Students, Counselors

MEET OUR PRESENTER: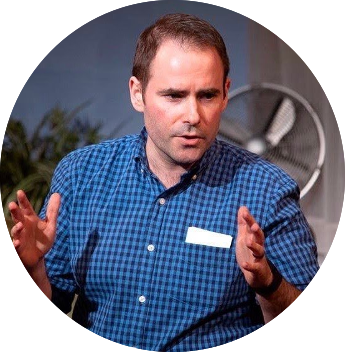 Will Dennis
Will Dennis is the owner operator of UnScripted Productions - an improvisation studio devoted to using applied improvisation to expand human potential. An educator and improviser, Will also teaches World Religions and Vocations at Villa Joseph Marie HS in Bucks County, a PAIS-member school. These joint vocations have offered Will a unique opportunity to bring applied improvisation into various environments: workplaces, teams, board rooms, conferences, synagogues, churches, households and classrooms. He has worked with both teachers and students to introduce 5 Core Tenets of Improvisation and how they can help create safe spaces for risk-taking, critical thinking, collaboration and growth in line with aspiring SEL (Social and Emotional Learning) curricula. Will's unique program Using Improv in Your Classroom, was presented as part of the 2022 National Catholic Education Association's annual convention.

---
WHY TEACHING BEYOND SEPTEMBER 11TH MATTERS AND HOW TO TEACH CHALLENGING CONTENT IN THE CLASSROOM
Learn more about this important curriculum that uses the context of 9-11 to teach important themes surrounding anti-Muslim sentiment through a social-justice lens.
PROGRAM RESCHEDULED TO FALL 2022 •  $25 member; $40 non-member • Virtual
Join this informational webinar to learn more about the project, why this curriculum is especially needed today, and how educators can incorporate and adapt the lesson plans. The curriculum, developed by a team of educators from the University of Pennsylvania in collaboration with international scholars, practitioners, and community activist leaders, contains 20 stand-alone modules. The goal of the curriculum is to help educators and students move beyond the headlines to deepen their understanding of the post 9/11 global context. Included in this webinar are strategies for teaching sensitive content in the classroom.
Audience: Heads of School, Middle School & Upper School Division Directors, Curriculum Coordinators and Department Chairs
MEET OUR PRESENTER: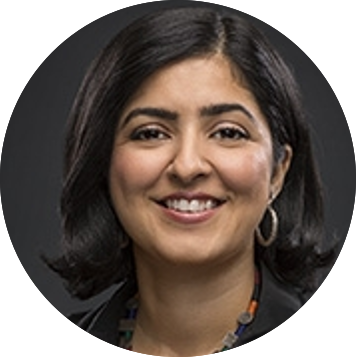 Ameena Ghaffar-Kucher
Dr. Ghaffar-Kucher began her graduate studies in the field of School Psychology, earning a Professional Diploma in School Psychology and a Masters in the Psychology of Bilingual Students from Fordham University's Graduate School of Education (New York). As a school psychologist resident, she worked with South-Asian heritage students at a public high school in Rockland County, New York. She further developed her interest in immigrant youth during her studies at Teachers College, Columbia University, where she pursued a doctorate in International Educational Development with a concentration in Curriculum and Pedagogy.
Ghaffar-Kucher's work has been published in the American Education Research Journal; Harvard Educational Review; International Journal of Intercultural Relations; Race, Ethnicity & Education, International Journal of Qualitative Studies in Education; and The Urban Review. She has served on the board of directors for the Comparative and International Educational Society and the Pennsylvania Council of International Education, and was an advisory board member for MTV's Look Different Campaign. She has developed and taught courses at Drexel University and Teachers College, Columbia University. Prior to moving to the United States in 2000, she has lived in Hong Kong, Pakistan, and Germany.
Dr. Ghaffar-Kucher is currently a Senior Lecturer at the University of Pennsylvania and the Literacy, Culture, and International Education Division Director at UPenn.
---
FACING THE POLITICAL DIVIDE IN THE CLASSROOM
How to prepare our students for political conversations in the classroom and yes, it's possible!
PROGRAM RESCHEDULED TO FALL 2022 • 3:30-5:00pm ET • $50 member; $90 non-member • Virtual
The country is crippled by political polarization; it's time for schools to help out. This presentation contends that political polarization will be a lasting societal challenge and that schools must therefore help students learn to bridge political or ideological divides. To that end, we will examine curricular materials, resources, and strategies that help students communicate across lines of disagreement. The workshop also broaches that most forbidden of possibilities—that adults could in fact get into politics at school—by sharing the story of one school that encouraged teachers to speak with each other across lines of political divide. A successful workshop will leave attendees convinced that we must prepare students for a politically polarized society, it will arm attendees with practical strategies to foster civil discourse in the classroom, and it will offer a vision as to how the adults in our schools can position ourselves to lead the work we ask of students.
Audience: Middle School and High School teachers, Division Directors, Deans of Students, Deans of Faculty, Humanities Department Heads
MEET OUR PRESENTER: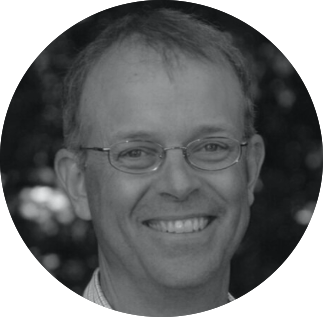 Kent Lenci
Kent has taught, coached, and occupied several leadership positions at the middle-school level over the past twenty years. He is a recipient of various honors, including the Margot Stern Strom Teaching Award from Facing History and Ourselves and the NAIS Teacher of the Future designation. He earned his Ed.M. in Learning and Teaching from Harvard University. Kent has presented at local and national conferences and written on the topic of connecting students across political divides. In partnership with the Better Arguments Project, he created a curriculum to encourage civil discourse among middle- and high-school students, and he has worked with a number of schools to help educators navigate the complexities of political polarization. By virtue of temperament and experience, he is well suited to gently, purposefully, and humorously leading students and faculty members through difficult discussions. 

---
PAIS Community of Thought Gatherings



PAIS Circle of Peers


---
Please contact Deb Borden, Director of Programs and Research with any questions.
WORKSHOP & WEBINAR ARCHIVE
---
COMMUNITY OF THOUGHT GATHERING: CATALYZING CONVERSATION AROUND CHANGE IN EDUCATION
September 23, 2021  •  Virtual Workshop

REPORTING STUDENT DISCIPLINE
September 28, 2021  •  Legal Webinar

TRENDS IN SOCIAL MEDIA USE AMONG TEENS
September 29, 2021 •  Webinar
WHY OUTDOOR LEARNING NOW?
October 4, 2021  •  Webinar

COMMUNITY OF THOUGH GATHERING: NOT GRADELESS, BUT GRADING LESS
October 14, 2021  •  Virtual Workshop

PA EDUCATIONAL TAX CREDIT PROGRAMS (EITC & OSTC): HOW TO GET, USE AND REPORT THE FUNDS
October 19, 2021  •  Webinar

CYBER SAFETY BY ATLIS: A PAIS-SPONSORED SERIES
October 22, 2021 • Virtual Workshop

WHAT GIRLS NEED: HOW TO RAISE BOLD, COURAGEOUS, AND RESILIENT WOMEN
November 3, 2021 • Webinar

I WOKE UP LIKE THIS: BECOMING CULTURALLY AUTHENTIC IN PREDOMINANTLY WHITE SPACES
November 8, 2021  •  Webinar

COMMUNITY OF THOUGHT GATHERING: MEASURING WELL BEING
November 11, 2021  •  Virtual Workshop 

TRANSFORMING STUDENTS THROUGH FEEDBACK
November 17 , 2021  •  Webinar

R.E.A.L. DISCUSSIONS
November 30, 2021  •  Webinar

COMMUNITY OF THOUGHT GATHERING: HOW TO BE AN ANTI-RACIST STORYTELLER
December 6, 2021 • Virtual Workshop

BEST HIRING PRACTICES TO STRATEGIZE AND PLAN FOR INCREASING DIVERSITY OF FACULTY AND STAFF
December 10, 2021 • Webinar 

CYBERSECURITY CHECK: IS YOUR SCHOOL PREPARED?
December 14, 2021 • Webinar • CLICK HERE for the Webinar Recording

TECHNOLOGY FOR ENGAGEMENT AND LEARNING
January 11, 2022 • Webinar

A HEALTHY YOU IN THE NEW YEAR
January 12, 2022 • Webinar

DIVERSITY IN CHILDREN'S LITERATURE
January 19, 2022 • Webinar

COMMUNITY OF THOUGHT GATHERING: CRITICAL CREATIVITY
January 27, 2022 • Webinar

PAIS PROFESSIONAL LEARNING COHORT: R.E.A.L. DISCUSSIONS 
January 4, January 18, and February 1, 2022 • 3:30-5:00pm • Workshop

MUSIC IN EARLY CHILDHOOD EDUCATION: PRE-K, K, AND 1
February 3, 2022 • Webinar

GENDER IDENTITY FUNDAMENTALS
February 9, 2022 • Webinar

THE MISSING LINK FOR STUDENT SUCCESS: EXECUTIVE FUNCTIONS
February 16, 2022 • Workshop

COMMUNITY OF THOUGHT GATHERING: SUPPORTING STUDENT AGENCY THROUGH SOCIAL MEDIA
February 22, 2022 • Webinar

IT TAKES A VILLAGE: CHILD SEXUAL ABUSE PREVENTION
February 23, 2022 • Webinar

TWEAKS AND TWISTS TO IMPROVE YOUR SCHOOL SCHEDULE FOR 2022-2023
February 24, 2022 • Webinar

LITERACY AND LITERATURE FOR GRADES 3-8
March 7, 2022 • Webinar

PAIS PROFESSIONAL LEARNING COHORT: GENDER INCLUSION
February 23 and March 8, 2022 • Workshop

MAINTAINING APPROPRIATE BOUNDARIES
March 8, 2022 • Webinar

LEARN ABOUT SPEAKUP!
March 14, 2022 • Webinar

BUILDING CONFIDENT AND ENGAGED MATH STUDENTS
March 15, 2022 • Webinar

CYBERSECURITY 2.0
April 8, 2022 • Webinar

COMMUNITY OF THOUGHT GATHERING: THE POWER OF CREATIVITY WITH EDU-TECH
April 14, 2022 • Webinar

BIOMIMCRY
Wednesday, April 20, 2022 • Webinar

GROWING GREENER
April 22, 2022 • In-person Workshop

IT'S EASIER TO RIDE A HORSE IN THE DIRECTION IT'S GOING: TEACHING MIDDLE SCHOOL SEXUALITY EDUCATION
April 26, 2022 • Webinar

PAIS PROFESSIONAL LEARNING COHORT: EXECUTIVE FUNCTIONS IN THE CLASSROOM
May 3, 2022 • Webinar

MOTIVATIONS & MINDSETS: DONOR BEHAVIOR IN RESEARCH AND PRACTICE
May 6 , 2022 • Webinar

MOVING STUDENTS BEYOND CRISIS
May 11, 2022 • Webinar

COMMUNITY OF THOUGHT GATHERING: ART ACROSS THE CURRICULUM: THE WHY, HOW, AND WHAT!
May 12, 2022 • Webinar

SCHOOL BRAND: REACHING YOUR TARGET CROWD FROM STAFF TO STUDENT
May 20, 2022 • Webinar

WORKING WITH INTERSECTIONAL MASCULINITY
Friday, May 20 • Webinar