DEIJ(B) MASTERCLASS with André Withers
A NEW PAIS Professional Learning Cohort program, created in collaboration with EDUCATORS COLLABORATIVE

DEIJ(B) MasterClass is a year-long cohort-based program, created to develop and support leadership in DEI. The program will be customized to the needs of the particular cohorts, and newly placed leaders in DEI and small groups from the same school will be prioritized. Those involved in DEI work continue to have a broad and urgent need for support, coaching, and professional growth. This offering will provide the sustained presence of an expert leader and coach to train and support growth. This virtual program intensely focuses on the key skills and impact areas for DEI practitioners to be successful in their roles. It leverages cohort learning, systems change research, and digital technology.

The DEIJ(B) MasterClass will serve no more than 24 participants, divided into small, intimate cohorts, based on experience and role.

PARTICIPANT PROFILE
Participants who are either in inaugural roles in their schools or newly placed within the past one to two years will find this offering of significant usefulness. Those further along in that role may be grouped in their own cohort.

PROGRAM COMPONENTS
Over the course of the one-year program, participants will:
Participate in monthly Zoom cohort meetings. These will have a mix of predetermined topics mixed with topics derived by the cohort

Experience one-on-one sessions with the facilitator.

Learn master strategies of how to implement a systems approach to DEI

Gain an understanding of why DEI initiatives fail

Collect a set of powerful research-based resources

Develop skills and knowledge in behavioral and organizational development

Build meaningful and transformational relationships with cohort members and the facilitator
DISTINGUISHING ELEMENTS

Cohort- centered content.

Meeting times and the opportunity for topics to be driven by participants is a central design element

The potential opportunity for in-person gatherings during PoCC and end of year celebrations
TENTATIVE PROGRAM CALENDAR
Cohorts will meet monthly October - February, and May. Exact dates and times will be decided by the cohorts, once created.

CREATING THE COHORTS
In order to effectively customize the design of the cohorts, all registrants are asked to complete this survey.

Spaces are limited. Registration closes once the desired number is reached or September 12. 

TUITION/FEES
Tuition is inclusive of all components and event registration fees. 
$2,250 Member, $3,500 Non-Member
MEET THE FACILITATOR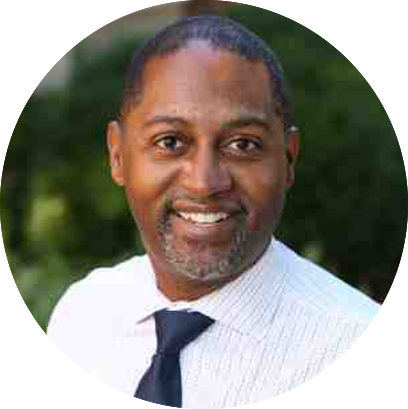 The program is led by André Withers. André is a much sought after consultant and DEI expert having done extensive work with NAIS as well as a host of NAIS schools.
Originally from Indiana, André has been in independent schools for over 24 years. The initial foray into the world of independent schools was The Orchard School in Indianapolis, IN. He found an immediate home as a Middle School teacher and Advisor. As the School grew and as opportunities arose, André was able to also find that his gifts and talents were aligned with an additional role of Director of Diversity. Those roles brought tremendous growth and preparation for the role of Director of Middle School that he assumed in 2001. While teaching and running the division, there were significant additions introduced as part of his tenure. Some of those included enhancements in Advising, Student-led conferencing and technology standards. Concurrent to the work at those two schools, André was invited to serve on the board of ISACS (Independent Schools Association of the Central States) where he chaired the Equity Committee and was a member of two accreditation teams. That valuable work also led to additional service with NAIS. André was a faculty member of the Summer Diversity Institute and subsequently worked as the director of that professional development opportunity for three years.
In 2004 André was named Assistant Head of School at The Lowell School in Washington, DC. That term was also coupled with leadership and service opportunities. While at Lowell André served a term on the Board of AIMS (Association of Independent Maryland Schools) while also being a regular presenter at PoCC and NAIS' Annual Conference. Upon completing five years at Lowell, André was hired as the Director of Madeira's signature experiential program, Co-Curriculum. With immediate success in that role André was named Assistant Head of School where he served until 2022.
André joined Educators Collaborative in July of 2022. Having become a Certified Executive Coach, he will be active in not only leadership searches for schools but also supporting schools and their leaders evolve in ways that can ensure institutional success.