LEADING IN THE EARLY YEARS
A cohort-driven experience for Heads in years 1-3 at their current PAIS school.
The literature on leadership development is clear. Leaders experience the most powerful learning when that learning is focused on the challenges and opportunities arising from their current roles. For recently appointed Heads of PAIS schools, there is no shortage of either.

In this cohort experience, we will create a unique experience for Heads in years 1-3 at their current school. Each session will focus on 1-2 principles and practices that define leaders of the highest performing organizations, drawing from the literature in fields like Organizational Behavior, Leadership Studies, Resilience, and Psychology.

We will explore leadership keys like:

Psychological Safety - the glue that underlies high performing teams

Pattern Identification - the secret to crystallizing strategy and leveraging time

Self-Renewal - practices to sustain ourselves and our teams

Resonant Messaging, Systematic Feedback, Board Dynamics and more.
Most importantly, we will create a context where Heads can reflect, share, and candidly speak in a way that builds support, cohesion, and camaraderie. Join us to set a foundation that will serve your Headship and your stakeholders for years to come.

PROGRAM DETAILS:
Cost $1,100

August 4 • 10:00am-12:00pm • Kick-Off

 • 

Virtual via Zoom
October 4

 • 

November 9, January 10, March 1 • 1:00-3:00pm • Virtual Via Zoom

 with an In-Person Meeting TBD by Cohort

April • 5:00-8:00PM • Optional Dinner Wrap Up In-Person • Date and 

Location TBD by Cohort

Registration deadline is August 1
MEET TED FISH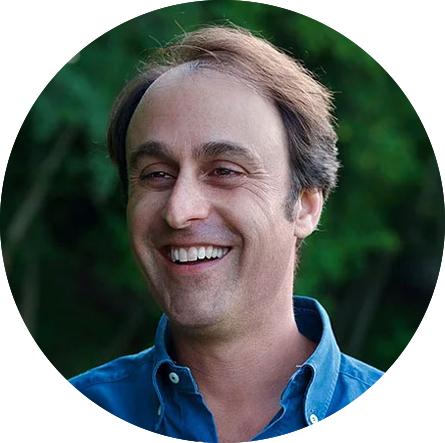 Dr. Ted Fish has been immersed in the practice of leadership since he founded an elementary and middle school at the age of 25 in Santa Fe, NM. He now guides leaders at universities, startups, multinational corporations, k-12 schools and nonprofits across North America, Europe and the Middle East. What distinguishes his work is a seamless integration between strategy, culture and leadership – helping organizations achieve the highest results because of how they lead, support their people, and aspire to excellence.

In K-12 education, Dr. Fish consults widely with independent schools. For ten years, he served as the Executive Director of the Gardner Carney Leadership Institute (gcLi), a role from which he mentored hundreds of leaders from the most prestigious schools in North America. Now he works with programs from across the country, executive coaching Heads, strategically guiding Boards and leadership teams, and mobilizing comprehensive cultural initiatives.

Ted holds a Doctorate in the Department of Organizational Leadership from Teachers College, Columbia University, an Executive MBA from the University of New Mexico and has completed additional coursework at Harvard Business School.

Also included is a confidential one-on-one strategy session with Dr. Fish.

"This experience will offer learning that will make an impact now, as well as the opportunity to deepen my relationships with colleagues leading schools across the state. Count me in!"
- Quentin McDowell, Head of School, Mercersburg Academy

Registration is closed. Please contact Deb Borden with any questions.