EMERGING LEADERS INSTITUTE
A year-long leadership development program for the 2021-22 school year.
PAIS is seeking teacher leaders to join Cohort One.
PROSPECTIVE PARTICIPANTS
Aspiring Teacher Leaders ・ Department Chairs ・ Deans of Students
Deans of Faculty ・ Academic Deans ・ Assistant Division Directors


QUALIFICATIONS
Application ・ Endorsement of Head of School ・ 5+ Years Experience in Education


IMPORTANT DATES
Application Opens June 1 ・ Application Deadline August 8
Cohort One Announced August 15


FEATURED SPEAKERS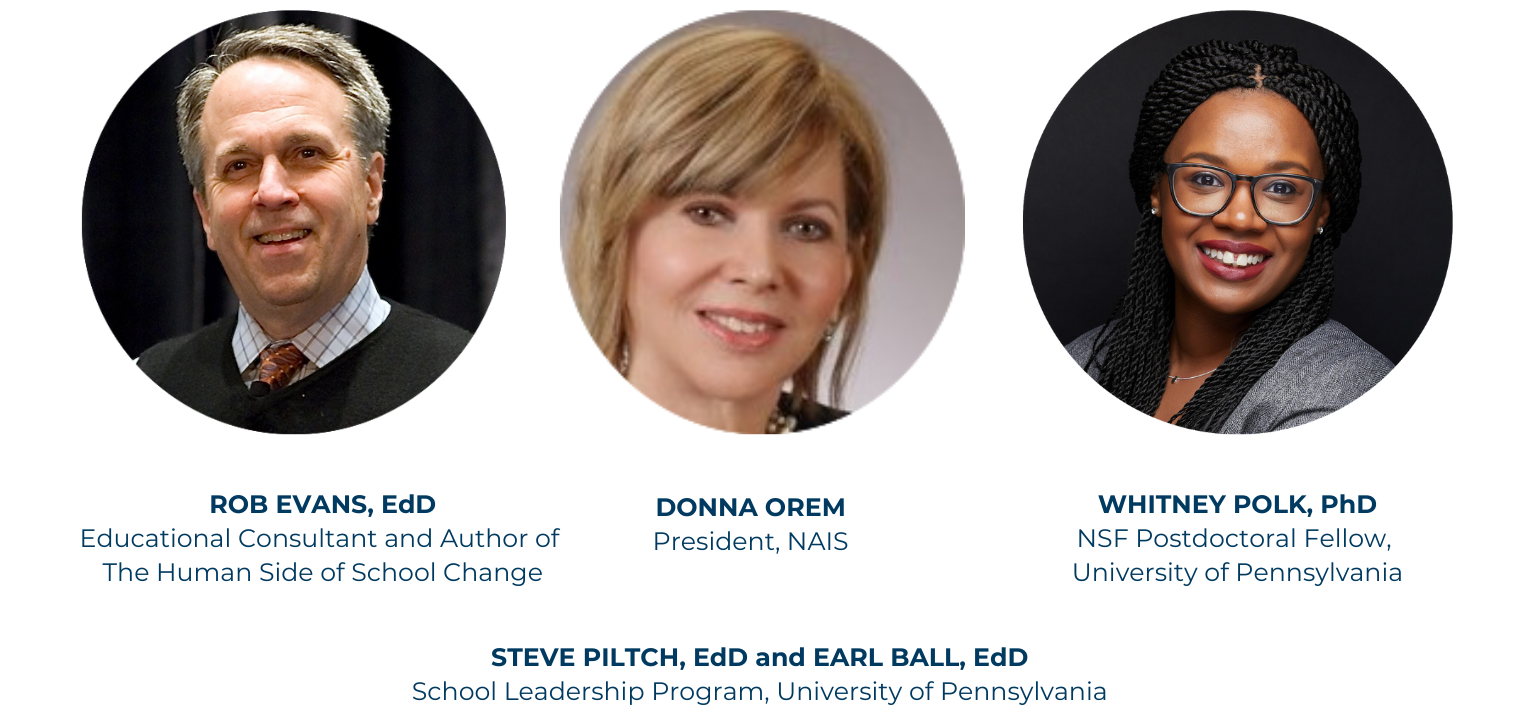 OUTCOMES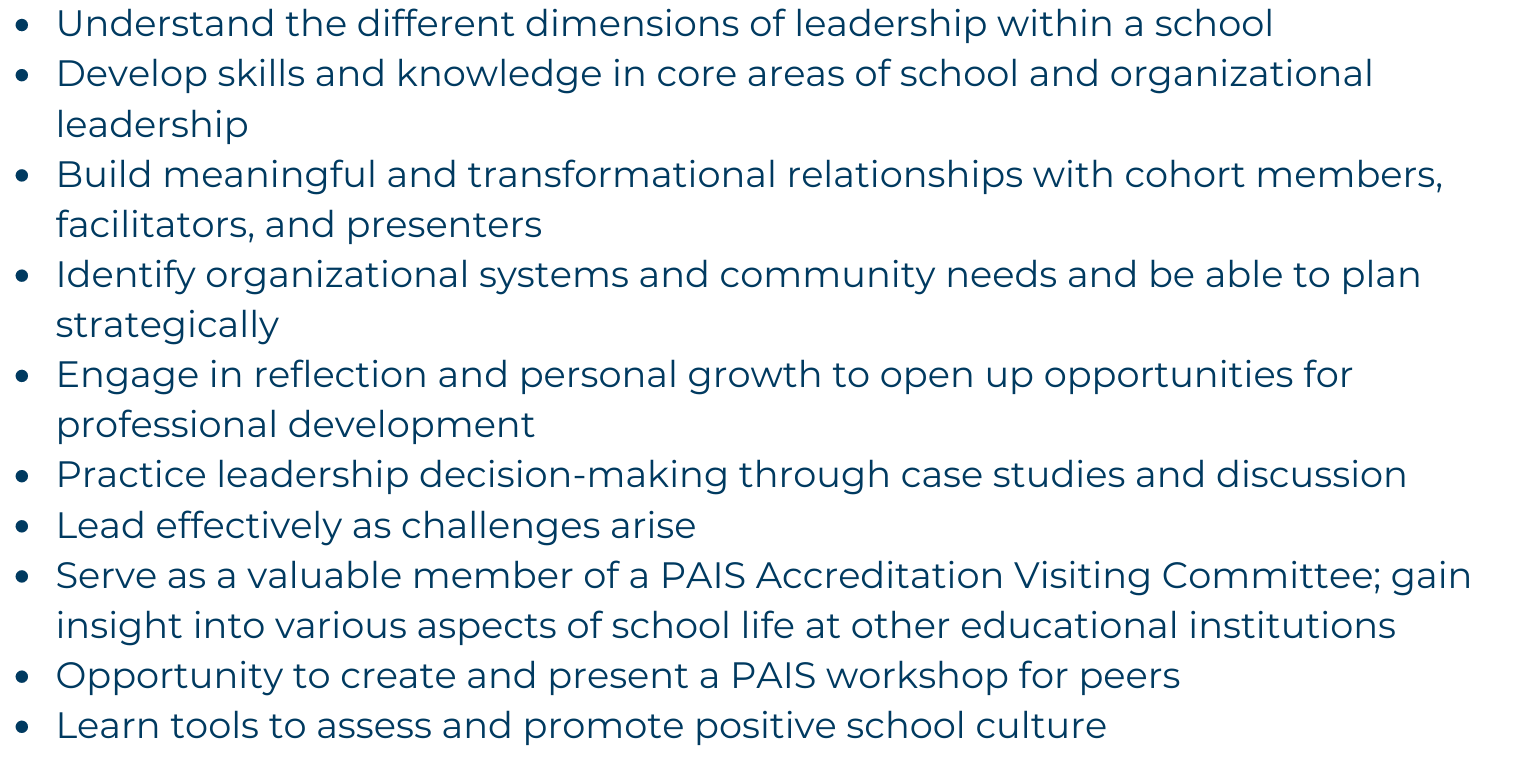 ENDORSEMENTS



COST
$1,400/participant; cost includes food and lodging for in-person session. 
No payment is required until accepted into the cohort of teacher leaders.
Please contact Deb Borden, Director of Programs and Research with any questions.