EMERGING LEADERS INSTITUTE
A year-long leadership development program for the 2021-22 school year.
PAIS is seeking teacher leaders to join Cohort One.
PROSPECTIVE PARTICIPANTS
Aspiring Teacher Leaders ・ Department Chairs ・ Deans of Students
Deans of Faculty ・ Academic Deans ・ Assistant Division Directors


QUALIFICATIONS
Application ・ Endorsement of Head of School ・ 5+ Years Experience in Education


IMPORTANT DATES
Application Opens June 1 ・ Application Deadline August 8
Cohort One Announced August 15


FEATURED SPEAKERS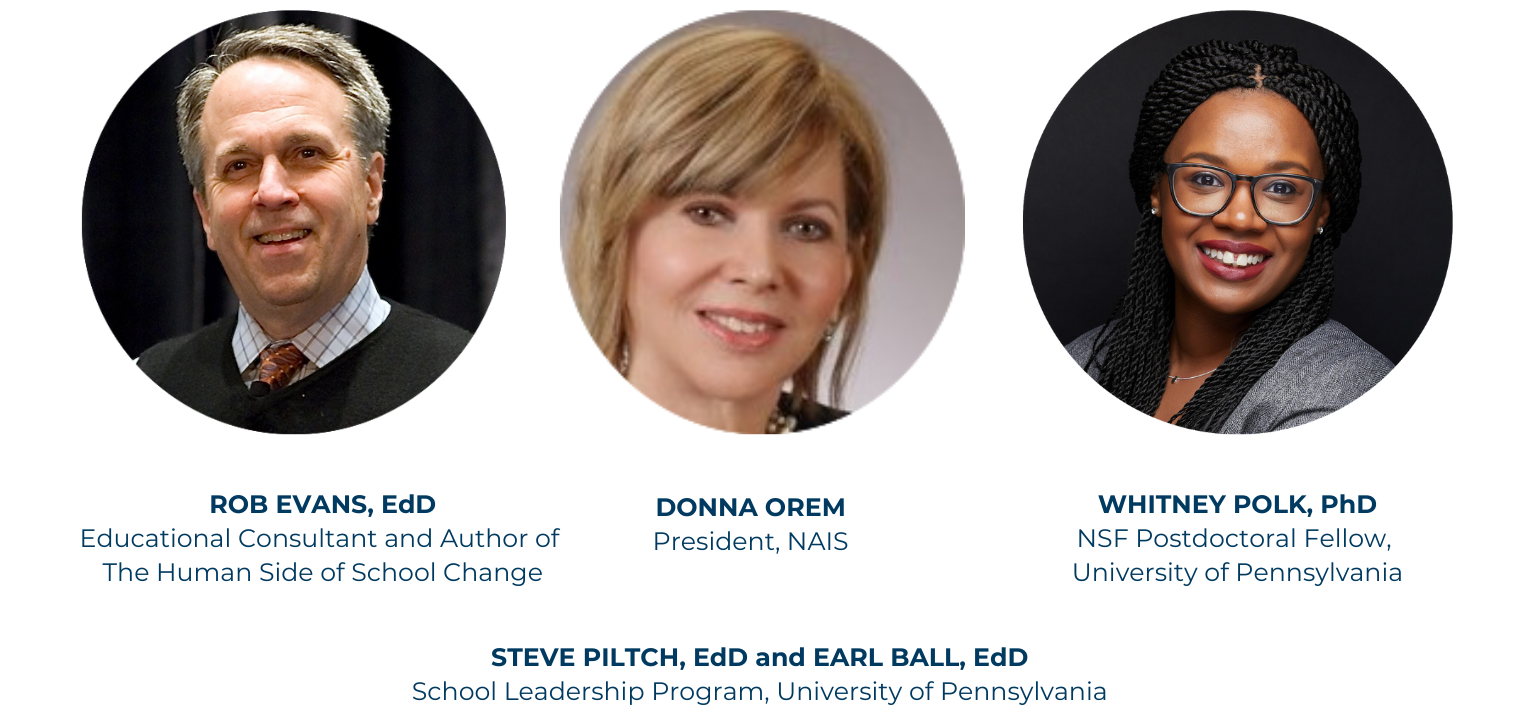 OUTCOMES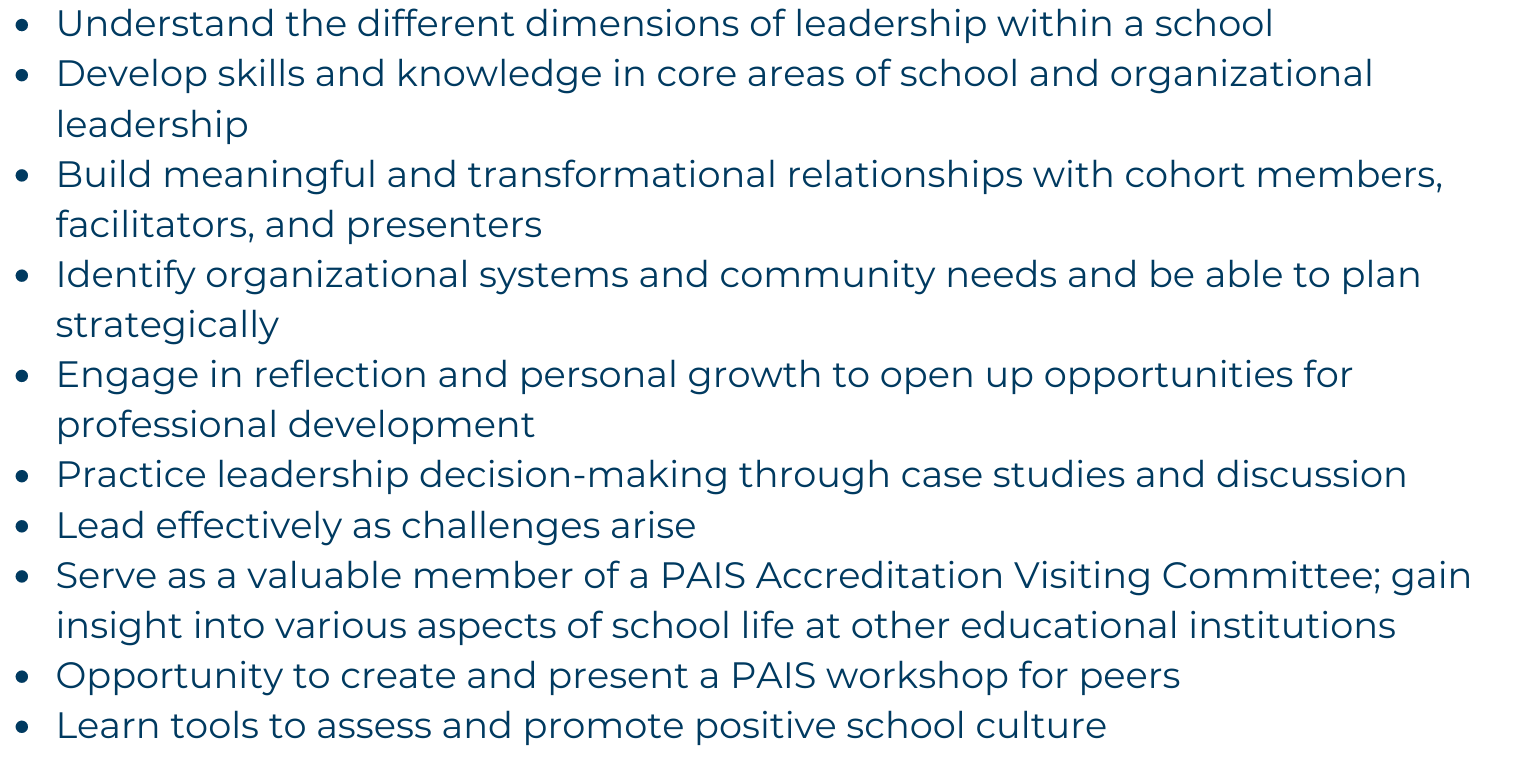 ENDORSEMENTS


COST
$1,400/participant; cost includes food and lodging for in-person session. No payment is required until accepted into the cohort of teacher leaders.
DATES AND TIMES
October 1, 2021 ・ 8:30am-4:00pm (virtual)
November 4, 2021 ・ 3:00-5:00pm (virtual)
January 13, 2022 ・ 3:00-5:00pm (virtual)
February 10, 2022 ・ 3:00-5:00pm (virtual)
April 21, 2022 ・ 3:00-5:00pm (virtual)
June 20-22, 2022 (in-person at the Pendle Hill Retreat Center in Media, PA)

APPLICATIONS ARE CLOSED AT THIS TIME
Please contact Deb Borden to be placed on the waiting list



Please contact Deb Borden, Director of Programs and Research with any questions.