Evidence-based Practices for Promoting Student and Educator Resilience in School Communities
Quantifying social emotional learning

March 1, 2023, 11:00am - 12:00pm
Presenter: Nina Kumar, Authentic Connections
Audience: Administrators, Counselors, Learning Specialists, Deans of Students, Advisors, other Wellness staff

The COVID pandemic has had profound and far-reaching implications for student and educator well-being. Rates of student anxiety and depression and educator burnout have risen drastically since the start of the pandemic. The incredibly high rates of burnout among faculty, staff, and school leaders may be the most critical issue to address. According to resilience research, if we want students to do well, we must ensure that their primary caregivers, including adults at school, are doing well.

Using evidence-based surveys and cutting-edge data science, Authentic Connections (AC) has surveyed over 65,000 students and 12,000 adults at independent schools across the country since the start of the pandemic to identify how schools can better foster resilience. In this webinar, Nina Kumar, CEO of AC, will:

describe the modifiable aspects of school life most closely linked to student and educator well-being since the start of the pandemic,

highlight aspects of school climate commonly mentioned as areas for improvement by students and educators across schools,

and share specific best practices, providing concrete recommendations that can be applied to protect social-emotional well-being in your community.
Meet the Presenter:
Nina Kumar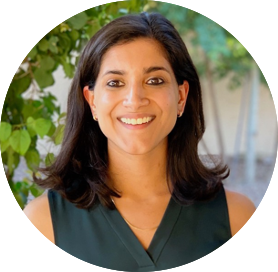 Nina L. Kumar is Co-Founder and Chief Executive Officer of Authentics Connections, an organization aimed at maximizing well-being in school communities through data and insights. Prior to Authentic Connections, Nina was a product manager at IBM Watson Health. She graduated from Williams College with a B.A. in computer science and psychology, and a concentration with honors in cognitive science.