Journey to a Stronger School: Lessons Learned in Accreditation
A series of professional learning programs addressing issues raised in the accreditation process

The content of this series has been guided by our accreditation process and the evaluations of our schools. The goal of accreditation is to meet comprehensive standards in all aspects of school life and operations, and to function in alignment with one's Mission.

In its inaugural year, PAIS is focusing on the following standards in accreditation: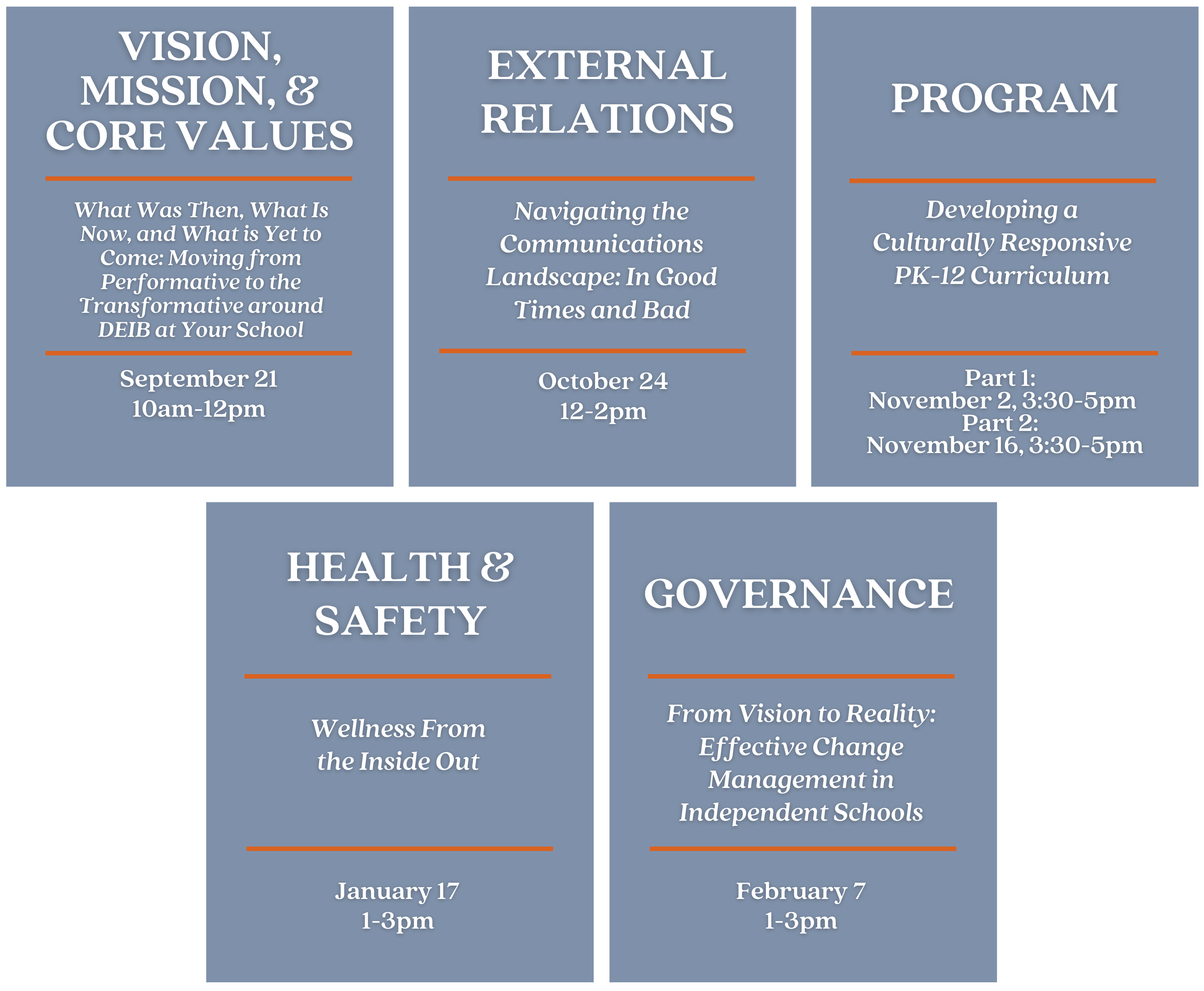 WHY SUBSCRIBE TO A SERIES?
As a member of the series, all educators and staff in your school may participate in all programs, which is a great cost savings to your school. Since all programs are virtual, there are no hidden transportation costs and participants may either engage live or view the recordings asynchronously. It's a great value to our member schools and provides easy access for colleagues to hear the same message, participation builds the PAIS community of learners, and you will meet presenters from the national scene. The series is open to PAIS member schools only. Schools that do not register for the series may have participants register for individual programs for $50 per participant, per program. Individual program registration will open in August 2023.

COST
$250 for schools less than 200 students, $450 for schools between 201-500 students, $650 for schools more than 500 students. Each school will select a point person for communication purposes and to serve as a liaison between the school and PAIS.





Registration is now open for individual webinars that are part of this series


---
INDIVIDUAL PROGRAM DETAILS:

VISION, MISSION & CORE VALUES
Accreditation Standard 1: The school has a clearly delineated vision, mission, and core values that defines its purposes and guides the community in articulating its goals, academic and non-academic programs, daily operations, and strategic planning.
What Was Then, What Is Now, and What is Yet to Come: Moving from Performative to the Transformative around DEIB at Your School
September 21, 2023, 10am-12pm
Audience: Heads of School, DEI Directors, Associate Heads, Deans of Faculty, Division Directors, & other lead administrators

Over the last decade independent schools across the country have been challenged to reflect, react, and reimagine how areas of diversity, equity, inclusion and belonging (DEIB) have impacted their communities. In particular, the past few years have stretched school leaders to analyze the ways that DEIB not only can show up in school life, but more importantly needs to be lived out through a school's mission. In this session, we will cover from top to the bottom, best practices of impacting and infusing DEIB into all areas of school programming from admissions, curriculum extracurriculars, personnel, well-being, health and safety, and more.

Through data and proven examples, we will discuss how school leaders can help their own personal mindsets and their communities move from performative actions around DEIB of the past to transformative strategic planning to the present and beyond. Additionally, participants will leave the session with a better understanding of how to shape DEIB programming heading into the future, while focusing on mission alignment and community growth.

Meet the Presenter: Brandon Jacobs, Carney, Sandoe & Associates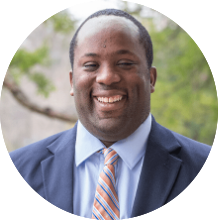 Brandon is a search consultant for Carney, Sandoe & Associates, and supports their Head of School, Key Administrator, and Diversity Leadership Search Practices, as well as their Diversity, Equity, Inclusion, and Belonging Consulting Practice.
In growing Carney Sandoe's DEIB Search and Consulting Practices, Brandon has worked with dozens of independent schools, colleges and universities, and education organizations, running retained searches for DEIB practitioners and leading consulting engagements around implicit bias, equitable hiring, BIPOC faculty and staff retention, and other topics.
Before joining CS&A, Brandon served as the Director of Diversity and Inclusion at The Shipley School (PA) where he led the development and implementation of policies, procedures, and programs that sustained an inclusive school community and curriculum and fulfilled the School's diversity and inclusion goals. Working closely with school administrators, he directed recruitment and retention initiatives to broaden the diversity of the student body and among faculty and staff. Brandon also worked at The Hill School and is a Hill graduate.

---
EXTERNAL RELATIONS
Accreditation Standard 12: The school's communications are clear and consistent to all constituencies and effectively support vision, mission, and core values.
Navigating the Evolving Communications Landscape: In Good Times and Bad
October 24, 12-2pm
Audience: Business Office staff, Development Office staff, Admissions staff, all Administrators

Even as independent schools have resumed typical activities in a post-pandemic environment, independent schools are re-thinking strategies for communicating within their communities to meet the evolving landscape. In many cases, relationships with audiences are increasingly strained and fractured; in others, schools are adapting to the behavioral implications of the "attention-deficit age." While vital, consistency is even more challenging in an increasingly fractured communications landscape, and schools must adapt. During this session, participants will explore practical ways in which schools are adapting their communications programs to deepen engagement, promote consistency, and energize faculty and staff during times of upheaval.
Participants will:

Learn practical ways in which they can navigate challenging interactions with their communities, including parents, faculty/staff and Trustees

Learn to redefine the concept of success in communications relations in 2023/24

Understand the process through which schools evaluate, consider, and address burgeoning crises
Meet the Presenter: Chris Lukach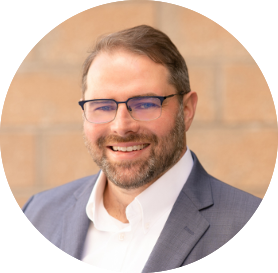 Chris Lukach, APR, is CEO of AKCG – Public Relations Counselors, a national public relations consultancy with deep experience in crisis and issue preparedness. As CEO, Chris heads the AKCG issues and crisis communications practice.
He has been instrumental in developing issues and crisis communications plans and consulting with the firm's clients on sensitive and pivotal matters. A frequent lecturer and author on a range of topics, Chris also leads the firm's spokesperson training and social media teams.
Chris serves on the boards of directors of WHYY, Inc., the Philadelphia region's leading public media affiliate, and the Philadelphia Public Relations Association, the region's independent association for public relations professionals.
Chris is a magna cum laude graduate of Rowan University, where he received a Bachelor of Arts degree in communications with a specialization in public relations. In 2018, he was named the university's "Distinguished Alumnus." He earned his Master of Legal Studies from Drexel University.

---
PROGRAM
Accreditation Indicator 16.07: The school has deliberately implemented curriculum and programmatic features that demonstrate a commitment to graduating socially responsible citizens.
Developing a Culturally Responsive PK-12 Curriculum
November 2, 3:30-5pm & November 16, 3:30-5pm
Audience: Associate Heads, Division Directors, Deans of Faculty, Curriculum Coordinators, Department Chairs, Teachers

Part 1 - What is Culturally Responsive Teaching?
We will share definitions of culturally responsive teaching from Zaretta Hammond, Geneva Gay, and Gloria Ladson-Billings. Drawing on Billings' work, we will focus on culturally responsive teaching mindsets in this session. We will reflect on seven components of culturally responsive teaching, including positive perspectives on parents and families, communicating high expectations, learning within the context of culture, student-centered instruction, culturally-mediated instruction, reshaping the curriculum, and teacher as facilitator as a way to understand the heart of this approach.
Part 2 - Examining Curriculum with a Culturally Responsive Lens
Using the "windows and mirrors" framework, participants will think about their curriculum with regard to which histories, stories, viewpoints and perspectives are represented, and which are not. What messages does this curriculum send to different students, families, and communities? Participants will identify places in their existing curriculum where they can adjust units and lesson plans to ensure their curriculum is inclusive.

Participants will use an educator reflection worksheet in between sessions to examine their own curriculum with a culturally responsive lens. When we return for part two, we will have the opportunity to discuss and share insights and questions.

Meet the Presenter: Jessy Molina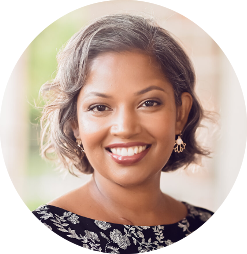 Jessy Molina is a nationally recognized trainer and facilitator on issues of diversity, equity, and social justice. Most recently, Jessy Molina served as the Director of Diversity, Equity, and Social Justice at Friends School of Baltimore. She has supported people to connect with one another and make social change through her work with the Ella Baker Center for Human Rights in San Francisco, the John Gardner Center for Youth and Their Communities at Stanford, Quality Education as a Constitutional Right, and Welcoming America. Prior to working at Friends, Jessy served as the Director of Diversity and Inclusion at Garrison Forest School.
An experienced facilitator, Jessy has trained thousands of people at nonprofits, companies, law firms, schools, colleges and universities, and other institutions to recognize and dismantle bias, develop the language and courage to discuss race, create equitable policies and practices, explore the intersections of race, gender, class, sexuality, gender identity, religion, culture and more, and begin building a more just world. Jessy has also developed a model of facilitated dialogue that builds understanding and connection between people and communities who are divided by tension, conflict, and misunderstanding. She has facilitated meaningful dialogue in communities across the country on race and racism, immigration, the criminal justice system, public and private education, policing, ethics and values, and more. Jessy also trains others to facilitate courageous conversations and equity seminars in their communities and serves as a mentor for trainers and facilitators in the Baltimore/Washington D.C region. Jessy graduated from Harvard College and Yale Law School and lives in Baltimore with her husband, Michael, and two children.

---
HEALTH & SAFETY
Accreditation Standard 21: The school demonstrates its commitment to providing a safe and healthy environment for its community.
Wellness from the Inside Out
January 17, 2024, 1-3pm
Audience: Central Administrators, Division Directors, Middle-Level Leaders, Counselors

Without question the last few years have asked a great deal of leaders at all levels. High levels of stress, change and uncertainty have many leaders needing to seek updated strategies to support their wellbeing and the mental health of their teams. This session will unpack the effect recent stressors have had on the nervous system and explore concrete science-backed strategies to stay grounded, connected and resourced.

Meet the Presenter: Michelle Kinder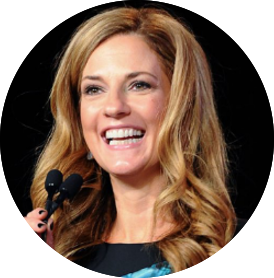 Michelle Kinder is a Speaker, Leadership Coach and a Licensed Professional Counselor. In her business, Embody EQ, she helps leaders doing good in the world embody their emotional intelligence and prioritize the mental health of their teams.
Michelle has over a decade of experience in executive leadership and is the former Executive Director of Momentous Institute, a 100-year-old non-profit focused on building and repairing social emotional health. Under her leadership, Momentous Institute was named one of the top 100 Best Workplaces for Women by Fortune magazine and Great Places to Work and one of the 50 Best Workplaces in Texas. She has navigated many of the challenges her clients face and has identified a path from endless striving and exhaustion to an embodied, highly resourced and thriving state.
Michelle is a fellow of the OpEd Project and has articles featured in over a dozen publications including TIME, Washington Post, Texas Tribune, Ms. Magazine, The Hill, Dallas Morning News, Mindful Magazine, Huffington Post and PBS' Next Avenue. She is a nationally recognized speaker on leadership, navigating stress and trauma, embodying emotional intelligence, and prioritizing the mental health of teams. She is also the co-author of WHOLE: What Teachers Need to Help Students Thrive and is a published poet.
Michelle has a bachelor's degree in Theatre Arts from Baylor University and a master's degree in Educational Psychology from the University of Texas in Austin. She received her license as a professional counselor (LPC) in 1998, is a Certified Professional Coach through Coaching Evolved where she now serves as Faculty.

---
GOVERNANCE
Accreditation Indicator 2.03: Recognizes that its primary work and focus are long-range, strategic, and generative, not operations and management.
From Vision to Reality: Effective Change Management in Independent Schools
February 7, 2024, 1-3pm
Audience: Heads of School, Board Chairs other Board and Admin Team Leaders. If you would like to send a small "team" from your school we will put you together for interactive sessions so that you can work your way through the exercises as a group.

This two-hour workshop is designed for either individual Board and School leaders or teams of Board members and administrators who are anticipating major change at your school sometime in the near future. We will review several change theories that are applicable to the unique culture of independent schools, the impact of change on different school constituencies, and how to hold each other accountable for our roles as school leaders in affecting the desired change. You will have time throughout the session to reflect on the material presented and to apply it to your own situation. You will leave the session with a better understanding of what to expect as you proceed through change and how to address challenges that arise.

Meet the Presenter: Lynn Wendell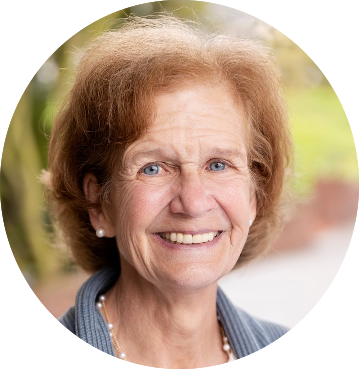 Lynn Wendell has consulted at more than 80 independent schools and nonprofits. Her work focuses on governance, board facilitation, and strategic planning. She was a trustee at three independent schools and a Board Chair at San Francisco University High School (CA). Lynn is a past member of the California Association of Independent School (CAIS) trustee committee and has presented at many CAIS annual conferences and workshops. She is also on the Independent School Chairperson Association (ISCA) board, co-chairing the Program Committee and serving on the Executive Committee. In addition, she has served on other non-profit boards, board committees, and advisory councils. Lynn lives in San Francisco with her husband, Peter. She is a mom of six and a grandmother of six. Lynn graduated from Princeton University with an A.B. in English Literature.